An Exceptional Student Body
The quality and diversity of our student body is the result of a selective admissions process that draws students who have strong critical thinking skills and excel in a competitive atmosphere. You will be studying with some of the best and brightest students as you learn how to outthink, outperform, and outshine the competition.
No Student is Typical.
With our rigorous curriculum and innovative, real-world approach, St. Francis School of Law attracts the best and brightest students from the U.S.
Exceptionally Educated:

More than 60 percent of students attending St. Francis typically have a Ph.D. or master's degree, and more than half typically hold other professional licenses.



Impressive Alumni

: 

Our student body has included graduates of Harvard, Princeton, Columbia, NYU, Dartmouth, the University of Pennsylvania, Thunderbird, Cornell, U.C. Berkeley, Stanford, INSEAD, and other esteemed institutions.

Professional Experts

:

Many of our students work or have worked for Fortune 500 companies including Apple, Goldman Sachs, Hewlett-Packard, eBay, Morgan Stanley, Agilent Technologies, Oracle, and Biogen.

Varied Backgrounds

:

Historically, more than 25 percent of our students hold degrees in engineering or hard sciences.
Highly Experienced

:

With an average of more than 15 years of work experience, St. Francis students enjoy successful and established careers as executives, diplomats, engineers, financial professionals, and entrepreneurs, among others, in a broad range of industries.
A Network Built On Strong Relationships.
Our online law degree program helps you develop and nurture diverse relationships, a fundamental skill in being able to effectively create legal solutions that actually work for clients. The low student-to-faculty ratio allows you to build connections with your classmates in each course. Your perspective will change as you interact with other students to learn a new way of thinking, and your network will grow as you build relationships that will endure beyond your years at St. Francis.
Charles Cresson Wood, J.D.
Mr. Wood graduated with the Class of 2016 earning his Juris Doctor degree from St. Francis School of Law. Mr. Wood is a recipient of the Computer Security Institute's Lifetime Achievement Award. Mr. Wood has published 370 technical articles and six books in the information security field, and has been quoted as an expert by numerous publications. He holds an MBA in Financial Information Systems, an MSE in Computer Science, a BSE in Accounting from the Wharton School of Business, and is a Certified Public Accountant, a Certified Information Systems Auditor, a Certified Information Security Manager, and a Certified Information Systems Security Professional.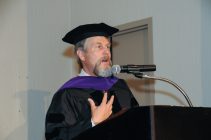 Hai Nguyen, J. D.
Mr. Nguyen graduated with the Class of 2016, earning his Juris Doctor degree from St. Francis School of Law. He is a Certified Public Accountant (CPA) with 20 years of experience. An auditor for the California Franchise Tax Board, Mr. Nguyen has worked on a daily basis with complex state and federal tax laws. Mr. Nguyen holds a B.S. Degree from California State University Hayward.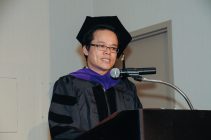 Mary McCaffrey, J.D.
Mary McCaffrey graduated with her Juris Doctor Degree from St. Francis School of Law. She graduated Summa Cum Laude and as the valedictorian of the class of 2016. Ms. McCaffrey is a consultant with Select Capital Resources, providing strategic and operational consulting for long and short term projects. She is an experienced educational technology executive having served as Chief Executive Officer of Th(i)NQ Ed, President of School Systems for NCS Pearson, President, PowerSchool for Apple, Inc. and Vice President of Operations for Carnegie Learning. Ms. McCaffrey holds a BS/BA in Psychology/Rhetoric and Communications from the University of Pittsburgh.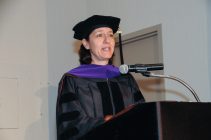 Take the first step in joining a network of experienced, educated professionals. Learn how St. Francis can help you move ahead in your career.