St. Francis School of Law provides an online JD degree program that combines a rigorous academic environment and the highest-quality legal program with the flexibility and convenience you require. Fully accredited by the Committee of Bar Examiners of the State Bar of California, St. Francis School of Law offers an unmatched online legal education that prepares students to succeed.
Exhibit A: One of California's best
Students who participate in our online JD degree program consistently perform better on the California First Year Law Students Exam (FYLSE) and California General Bar Exam (CBX) than students from other law schools. These include many that are accredited by the Committee of Bar Examiners of the State Bar of California and those approved by the Council of the Section of Legal Education and Admission to the Bar of the American Bar Association (ABA).
Exhibit B: The tools, the talent
Our innovative curriculum, highly-accomplished faculty, and experiential learning opportunities prepare you with the legal doctrine, theoretical framework, and practical training you need to practice law with efficiency and confidence.
of St. Francis School of Law students taking the California General Bar Exam through July 2022 have passed the exam.
of St. Francis School of Law students taking the First Year Law Students Exam (FYLSE) through June 2021 have passed the exam.
St. Francis focuses on quality of legal training and professional skill development. Our online JD degree program school helps students graduate with the critical thinking, speaking, writing, and other skills needed to solve complex real-world legal problems.
Join Us for an Information Session
December 13, 2023
6:30 p.m. ET/3:30 p.m. PT
Unlock the future of your career at our Graduate Informational Session event! Join us for an exclusive opportunity to delve into the advanced graduate and doctoral programs at Baker College, including the JD program at St. Francis School of Law (a division of Baker College). Connect directly with experienced faculty and staff to explore our comprehensive offerings, while gaining valuable insights into the admissions and financial aid processes tailored for graduate-level candidates. Elevate your professional journey—reserve your spot today!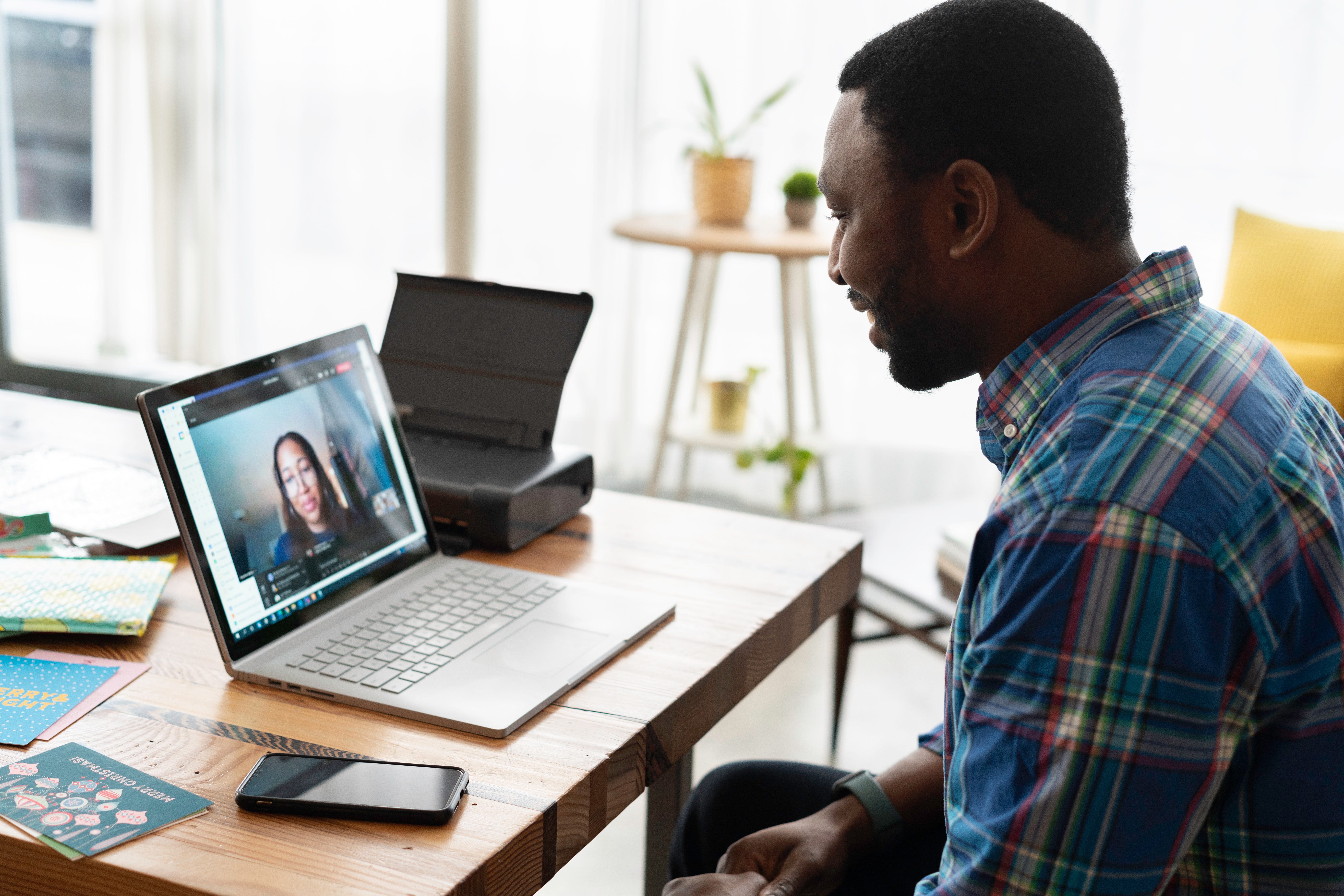 A New Approach to Academic Excellence
St. Francis has small class sizes, a highly experienced faculty, and practical skills training throughout the curriculum. Our innovative technologies support face-to-face classroom sessions and encourage increased student-faculty contact outside of class. It's the ideal program for Juris Doctor students who want to learn at a deeper, more meaningful level.

"I asked our graduates why they chose St. Francis and what they hoped to accomplish and experience during their time with us. They all told me that they looked for a high-quality law school which would allow them to learn the law and manage the rest of their life- that is their professional life, and their personal life."
Professor Karen Travis
St. Francis Faculty

"Our program is not for everyone. It is far more rigorous than the stereotype of online schools, for that matter. It is far more rigorous than many traditional brick and mortar schools."
Megan Thompson-Mann
Class of 2019

"I have always appreciated the St. Francis focus on the practical, real-world, hands-on, on-the-ground view of the law."
Charles Cresson Wood
Class of 2016

"If you are willing to put in the time and dedication, St. Francis Law School is the ideal vehicle to get to your ultimate goal of becoming an attorney…"
Hai B. Nguyen
Class of 2016

"The professors at St. Francis are true professionals with extensive experience in their chosen fields."
Rebecca Douglas
Class of 2016

"St. Francis opened the opportunity for me to attend law school and prepare for a career. I'm challenged and fulfilled by the experience!"
Mary McCaffrey
Class of 2016

"My time with St. Francis has been rewarding. You've exceeded my expectations and given me a wealth of knowledge and confidence."
Hai B. Nguyen
Class of 2016
You've likely seen news stories of teacher unions organizing a strike or a large company concluding union contract negotiations. In both of those cases, labor law applies. Labor law encompasses the way unions are formed, and the relationship between employees and...
When many people imagine the resolution of criminal charges in the U.S. justice system, they imagine a jury trial. However, the simple truth is that more than 94% of successfully prosecuted state criminal cases, and 97% of federal criminal cases, now end in plea...
Take the first step in joining a network of experienced, educated professionals. Learn how St. Francis can help you move ahead in your career.