St. Francis School of Law professors are a world-class group of legal professionals, who bring a high level of experience and connections to the classroom.
They have managed high-dollar, high-stakes, "bet the company" litigation cases, appeared before federal and state court judges throughout the United States in a wide range of civil and criminal matters, prosecuted dangerous felons, and assisted in the creation of high-profile start-ups, among other significant work. It's not surprising that clients in many different industries trust our professors with their most important legal work.
St. Francis professors bring that same knowledge, passion, and drive to teaching and training the next generation of skilled attorneys.
Thank you for your interest In St. Francis, and for taking the time to learn more about our innovative institution, which is now one of the nation's most innovative online law schools, and recognized by the State Bar of California.
Our unique online format offers all the advantages of traditional academic learning, with a rigorous program and live, face-to-face, Socratic-style classroom dialogue. But St. Francis goes a step further: we integrate practical, professional skills throughout our curriculum to help ensure that, when our students graduate, they are practice-ready.
Our distinguished faculty, who hold outstanding credentials, are committed to the online classroom and have deep experience in the subject matter they teach, so our students not only learn legal concepts and thinking, they also learn how to apply them successfully in the real world to achieve the desired legal outcome.
Our affordable, four-year program is designed so that students are able to immerse themselves in one subject at a time. Just as importantly, our class sizes are very small, providing tremendous opportunities for impromptu discussions, feedback, mentoring, and academic support among professors and peers.
Our rigorous curriculum and cutting-edge, interactive, online format attract highly accomplished students with a rich array of talents and abilities. Many come to us with advanced degrees from prominent schools and work in high-level positions. Through our unique approach, they are able to continue their work and obligations while studying to become outstanding legal counselors, problem-solvers, advocates, litigators, defenders, and leaders.
I know I speak for everyone at St. Francis when I say that we are fully committed to the highest standards of academic excellence and experiential online learning, preparing students to excel in a challenging and changing legal environment.
I invite you to learn more about St. Francis School of Law. Talk with a St. Francis representative and discover why our students outshine the rest.
Every faculty member at St. Francis blends a cutting-edge approach to the online classroom with traditional skill building. Classes average no more than 15 students, and some classes are team-taught, so interaction is more personal and ensures ample one-on-one time with your professors and peers.
Our industry-standard web-conferencing platform is both live and interactive, enabling you to learn the law and develop professional legal skills through debate, discussion, independent study, and group projects. Your professors and peers are accessible, giving you the opportunity to expand your professional network and establish life-long relationships.
Our faculty has a broad range of entrepreneurial and teaching experience. That diversity means that no matter what your career goals are—whether it is working for yourself, a law firm, or a corporation—you can find the individual support and advice you need to achieve the future you envision.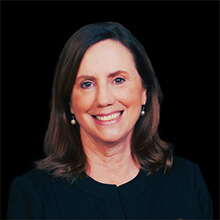 Credentialed
St. Francis faculty members are forward-thinking lawyers, committed to our cutting-edge approach to teaching the law, and helping students achieve their goals. Along with teaching skills, our professors have a depth of experience in the subject matter they teach; many have been in practice for as many as 25 to 30 years. They attended highly respected law schools, and are recognized for expertise in their specialty.
Student-Focused
We choose faculty who believe in our innovative, online program, designed to teach the rule of law along with the practical skills that our students want and need. Unlike many students in traditional law schools, St. Francis students are a sophisticated, highly motivated group, most of whom already have years of work experience. They study law because it will be useful to them in their current career or they want law to be their next career. For them, a purely academic approach to the study of law is inadequate; they want to hit the ground running when they graduate.
Real-World Oriented
Our professors draw heavily on their personal experience and, through engaging anecdotes, examples, discussions, and assignments, help students understand how to apply the law in the real world. Because our class sizes are small—an average of 15—our professors can work closely with their students, challenging them to think more strategically and perform more successfully than graduates of traditional law schools.
The quality of our faculty members is akin to the quality one would find at a traditional brick-and-mortar law school. If you are an experienced, barred attorney who is looking for a challenging and rewarding opportunity, we encourage you to submit a resume.

Take the first step in joining a network of experienced, educated professionals. Learn how St. Francis can help you move ahead in your career.