Supreme Court Look Ahead 2021-2022
Join us Monday, September 27, 2021
6 p.m. PT / 9 p.m. ET
This October marks a new term for the Supreme Court and promises to be among the most-watched terms in recent memory. This fall, the Supreme Court will be confronting what is arguably the most divisive legal issue in the country as the state of Mississippi argues to overturn Roe. v. Wade and return abortion policy to the states. Other closely watched cases will include a class-action lawsuit against the FBI alleging unlawful surveillance and search, and a decision on whether or not to reinstate the death penalty for Boston Marathon bomber Dzhokar Tsarnaev after it was overturned by a federal appeals court in 2020.
Join St. Francis School of Law Dean Greg Brandes and St. Francis faculty member Dr. Roger Cusick for a detailed look at some of the most important cases the Supreme Court will be hearing this fall.
Meet Your Hosts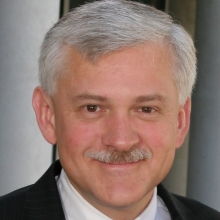 Greg Brandes, Dean of St. Francis School of Law
Greg Brandes is a professor of law and dean of St. Francis School of Law. He is the former dean of Concord Law School and San Francisco Law School, and is a widely known expert on law school teaching and learning, with an emphasis on assessment and distance education. Along with other founding administrators, he developed the teaching and learning for Concord Law School, including innovative online courses, online classrooms and assessment models that are widely recognized as best practices.
Greg received his JD from Loyola University Chicago School of Law and a BA from Marycrest College. He is a member of the state bars of Colorado and Illinois, and is admitted to the bar of the United States Supreme Court.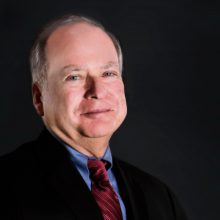 Roger Cusick, Professor, St. Francis School of Law
Professor Cusick's practice background includes torts, criminal law and contract disputes, as well as litigation. He has represented individuals, corporations, and municipalities in both State and federal courts in various matters, with a heavy emphasis on law related to products and civil liberties. Professor Cusick also served as general counsel to a health care entity, created and operated several businesses both in NY and Texas, and managed a number of election campaigns including three of his own on the county level.
He has taught Constitutional Law and Civil Liberties, Judicial Process and Environmental Law and Politics at the undergraduate level, and has served as a pre-law advisor.
Professor Cusick was active in the New York State Bar Association during the 1980s and served on several ethics committees including the Committee on Professional Ethics and the Model Code Committee. He holds a Ph.D. in Political Science from the State University of New York at Albany, a J.D. from Albany Law School, and is admitted to practice in New York.