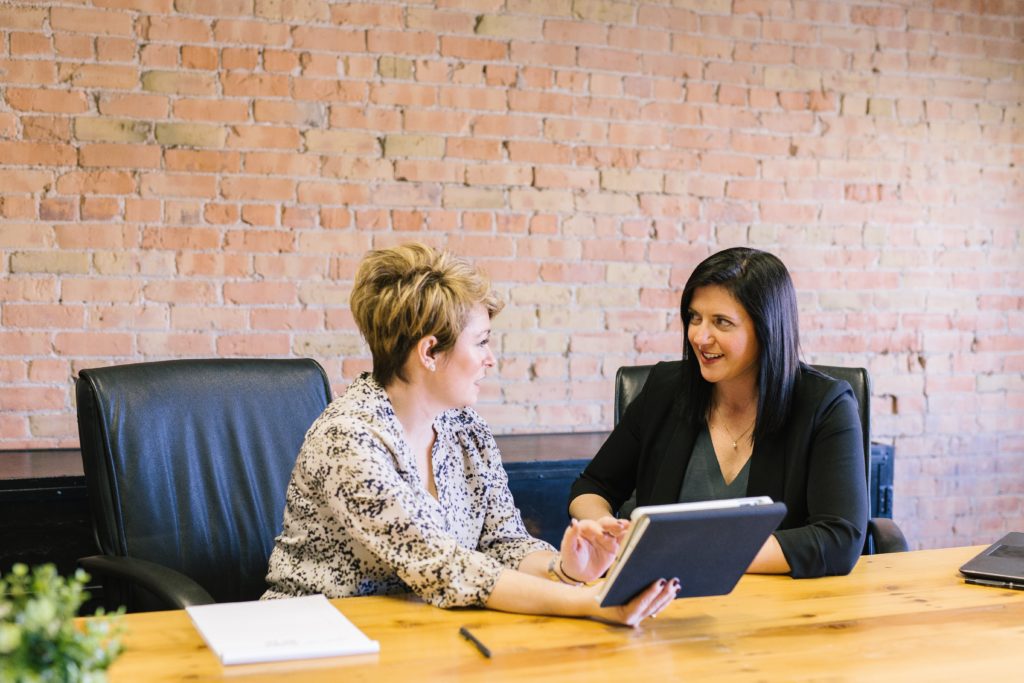 As a human resource (HR) professional, you understand the delicate balance between business operations and people management. Your daily activities can range from helping employees understand their benefits to reviewing a new policy for legal compliance.
However, with more than 180 federal laws combined with state and local laws, regulations, codes, and ordinances, staying on top of complex and ever-changing rules is challenging. A Juris Doctor (JD) degree gives you a strong foundation to critically assess and apply laws relating to employer obligations and employee rights.
Working in HR with a law degree can increase your opportunities while improving employer and employee relations. Are you ready to take your career to the next level? Discover how a law degree benefits HR professionals and learn how to take the next steps.
1. Fully Grasp Employment Laws
Although HR managers are well-versed in employment law, a JD degree expands your knowledge and builds your critical thinking skills. Legal courses teach you how to analyze the impacts of HR-related laws, and act on changes to rules and regulations as they come along.
For instance, during law school, you'll learn about U.S. labor histories, including how court rulings and administrative decisions helped shape collective bargaining and U.S. labor relations in the public and private sectors. You'll also cover emerging issues and recent shifts in legal precedent.
The major employment laws include:
Employee health and safety: The Occupational Safety and Health Act (OSHA) provides rules for safe work environments, including training requirements.
Worker health and retirement: The Employee Retirement Income Security Act (ERISA) covers benefits and compensation, like retirement plans and health insurance.
Discrimination and harassment: The U.S. Equal Employment Opportunity Commission (EEOC) oversees laws focused on discrimination, such as sexual harassment or age-related discrimination.
Payment and wages: The Fair Labor Standards Act (FLSA) manages payment concerns, like hourly wages, unpaid wages, and overtime pay.
Unpaid leave: The Family and Medical Leave Act (FMLA) protects workers needing unpaid leave for the illness of a family member or themselves or a child's adoption or birth.
2. Make Informed Decisions
A law degree provides the fundamentals of legal knowledge that you can use to make decisions and guide decision-making at your company. You can apply your understanding of legally defensible policies and procedures to employee hiring and recruitment, benefits and compensation, and organizational training and development.
Organizational Training and Development
HR professionals develop tools and techniques to ensure compliance while protecting workers and employers. However, a law degree benefits HR professionals by providing insights into best practices for:
Avoiding discrimination charges
Defining and preventing harassment or discrimination
Addressing privacy issues in the workplace
Benefits and Compensation
Employee benefits are a huge part of your job in human resources. A law degree focuses on the skills needed to apply the relevant statutes relating to employee benefits, such as Employee Retirement Income Security Act (ERISA), Health Insurance Portability and Accountability Act (HIPAA), Consolidated Omnibus Budget Reconciliation Act (COBRA), and Family and Medical Leave Act (FMLA). Understanding how to apply the law and adapt to change helps you oversee:
Short and long-term disability insurance
Fringe benefits
Executive compensation
Retirement plans
Health plans and health care continuation
Family and medical leave
Unemployment insurance
Employee Hiring and Firing
Employment law for HR managers is essential. As an HR professional, you must identify the protected classes of individuals and understand the administrative process for each applicable law.
While working toward your JD degree, taking Employment Law electives can help you analyze laws governing the classification, hiring, development, evaluation, and firing of employees. Furthermore, by understanding unions, employers, and employees' rights and obligations, you can develop skills that assist with grievance administration and arbitration, collective bargaining, and union organizing and representation.
3. Avoid Errors and Maintain Compliance
Along with learning how courts define discrimination, a law degree helps you detect and prevent wrongdoing. You can learn about methods such as monitoring, investigating, and auditing. A robust legal background enables you to understand the intricacies of and how to comply with:
Title VII and employment laws
Immigration Reform Control Act (IRCA)
Age Discrimination in Employment Act (ADEA)
FMLA requirements for employees and employers
COBRA responsibilities
Americans with Disabilities Act (ADA)
Worker Adjustment and Retraining Notification (WARN) Act
With a dedication to details and the law, you can help employers stay compliant with applicable laws while proving yourself invaluable with error-free work.
4. Improve Hiring and Retention Rates
From a practical standpoint, lawyering skills and legal expertise help you form better processes. When combined with stellar HR skills, you can develop systems that improve hiring and retention rates. HR professionals can:
Devise new methods to enhance and correct employee performance
Effectively document performance
Formulate practical retention strategies
Rely on lawyering skills, such as research, to assess risks
Create compelling business cases for new methods
Use best practices for recruiting, managing, and interviewing employees
Instill trust based on legal protections to encourage staff to honestly complete surveys
Furthermore, a law background helps you address the key drivers of turnover among women and minorities. These include: pay inequity, performance pressures, sexual harassment, supervisor bias, and unsupportive co-workers.
5. Support Remote or Hybrid Workforces and Employers
The fast pivot to remote and hybrid workforces means there's a lot to learn about hiring, retaining, and managing a diverse, off-premise staff. Your company may be considering the use of independent contractors or hiring international talent.
This shift brings about new issues while shedding light on problems that have long existed. Law school courses explore considerations for contingent employees and the laws related to independent contractor relationships, including international labor relations issues, trends, and practices.
You'll also learn quite a bit about contracts, including how to negotiate, interpret, and draft an agreement to avoid disputes. With remote workforces, corporations also experience increased issues with privacy and cybersecurity.
A law degree provides insights into cyber risks, the effect of data breaches, and cyber-criminals' motives. You'll also learn about the laws and regulations and how to deal with cyber attacks. Moreover, some law school courses give you the tools to create cybersecurity risk mitigation strategies to protect personally identifiable information, health information, and financial information.
6. Learn Negotiation and Dispute Resolution Techniques
Learning the art of negotiation and dispute resolution can make you invaluable to an employer. For each aspect, you'll learn how to handle volatile situations, review and explain termination agreements, and interact with government regulators. During law school, if you take Alternative Dispute Resolution and Legal Negotiation, you'll explore tactics and participate in hands-on simulations involving:
Mediation
Arbitration
Negotiation
Investigations
7. Guide Company Culture
The HR department plays a significant role in corporate culture. Plus, in-house legal teams affect nearly every aspect of a company. With a law degree, you're expected to provide information relating to legal outcomes and guide decision making by connecting the law to corporate values.
Each phase of recruiting, hiring, training, and supporting employees can lead to a better work environment. By supporting executives and sharing how the law overlaps with a company's mission, you can foster a supportive and inclusive environment and earn co-workers' trust. Furthermore, law school teaches you how to:
Identify, investigate, and control sexual harassment claims
Monitor and handle workplace violence
Reduce bias in employee evaluations
8. Enjoy Flexibility in Job Positions
During your career, you may discover that you love a particular aspect more than another part. Perhaps you enjoy developing and editing employee documents or want to spend more time handling unemployment disputes. With a law degree, you can select a niche that suits your abilities and desires.
By marketing your specialties and transferable skills, such as contract negotiation, worker compensation matters, or experience with federal agencies, you can be a stand-out job applicant for any position you desire.
In some cases, you can take on the role of legal counsel for HR matters or move up the ranks to control human resources at the executive level. By combining your people skills with a robust knowledge of the law, you add value to any position you take on.
9. Earn more money with a law degree
You're surrounded by people with bachelor's and master's degrees, many of whom offer an excellent skill set. However, a JD degree gives you an edge over the competition. A law degree provides you with an understanding of the operational side of laws and workplaces while also providing a fact-based foundation to base strategic actions on.
Corporations may favor HR professionals with law degrees because they can help reduce risks from lawsuits, reputational damage, and financial losses. Moreover, you add credibility to decisions. Employees can feel confident knowing that you understand the legal aspects relating to workers and aim to protect them by enacting policies based on law, not feelings.
Gain a Competitive Edge With a Law Degree
Whether you want to start a new career or set your eyes on a big promotion, an online JD program can help. Students maintain their existing schedule while gaining speaking, writing, and critical thinking skills required to navigate complex legal problems between employees and employers.
Learn how professionals obtain and use a law degree to further existing careers by speaking with an advisor at St. Francis School of Law.