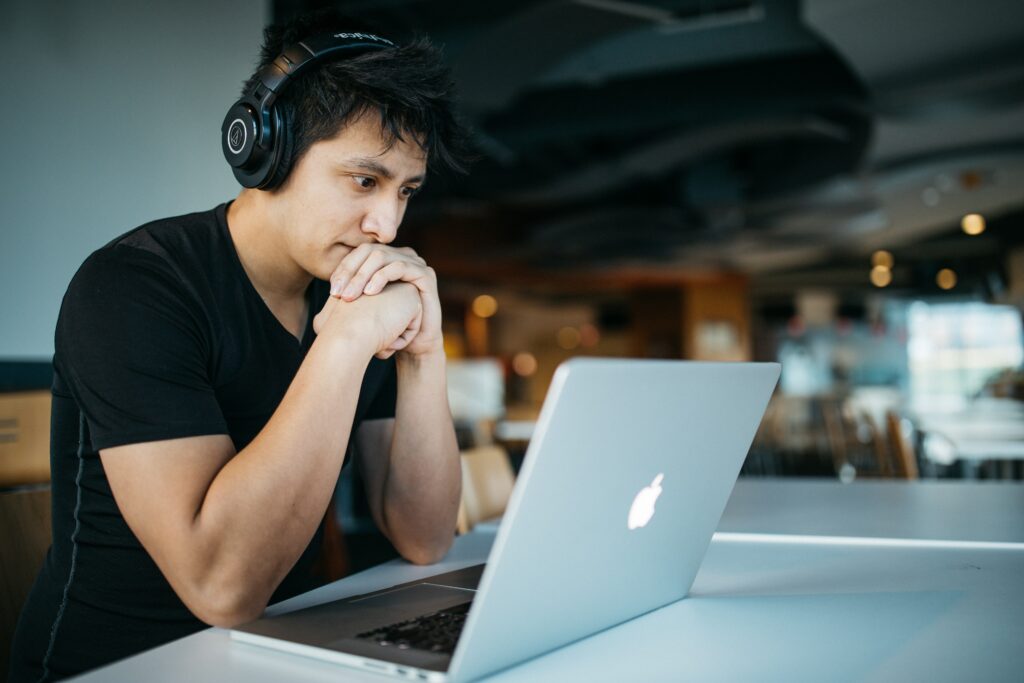 People can't get enough tales of true crime. Here's a look into why we love it, and list of the 10 best true-crime podcasts to subscribe to next.
Why Do We Love True Crime?
We've all watched an investigative film or TV show at some point, and it seems like a new crime-centric book, TV show, or podcast pops up every day. Podcast enthusiasts are especially well-served, with myriad true-crime releases, from "Atlanta Monster" and "Serial" to "In the Dark" and "Slow Burn." The genre has such a massive following that even Netflix created a true-crime series — "American Vandal" — on top of the much-loved "Making a Murderer," "Evil Genius," and "The Keepers."
The increasing numbers of these podcasts reflect only one thing: our love for cold-case investigations. But why do we love them? Below are three expert opinions answering that question.
It helps us feel prepared
Studies on true crime indicate that it's human nature to focus on threats to our well-being. Women particularly love true crime because they get helpful tips on finding solutions when faced with perilous situations. A 2010 study, for example, found that women were drawn to books with female victims that highlighted an attacker's motive and shared various defense options against a perpetrator.
We want to solve puzzles
Humans love puzzles. True-crime podcasts and films like "Murder on the Orient Express" stimulate our brains. As one follows an investigation on TV, it's natural for them to view themselves as the lead detective, and try to figure out who is the perpetrator before the big reveal. In fact, most crime shows and books are really puzzles that people want to solve. They get the brain going, and cracking the case provides closure.
We enjoy suspense and mystery
Part of our emotions feeds off the adrenaline rush induced by the suspense and mystery of real-world crime shows and podcasts. The jolt of adrenaline comes as a reward for witnessing the perp's terrible actions. Think of a child who can't get enough of a roller coaster. They ride it over and over again, sometimes until they become physically ill. It's the same euphoric effect that true-crime stories have on our emotions.
10 Best True Crime Podcasts
If you have watched crime documentaries on Netflix, and exhausted all the cold-case investigation books on your shelf, where do you turn next? The true-crime genre has taken the podcast soundscape by storm, and most of these stories are now available in audio form.
Here are the 10 best true-crime podcasts to consider.
My Favorite Murder
It's difficult to find humor in the horrific scenes and deeds in a crime story, but "My Favorite Murder" blends comedy and cold-case stories sublimely to create engaging narratives. Following its debut in 2016, the podcast immediately became a mega-hit among "Murderino" fans who've downloaded the episodes in record-breaking numbers. The hosts, Karen Kilgariff and Georgia Hardstark, take turns narrating the tales of actual crimes, but it is their knack for finding humor in those stories while honoring the victims that has made the podcast a hit. You can catch the comedy while following the real-world crimes of "My Favorite Murder" on Apple, Spotify, Stitcher, or Player FM.
Serial
Currently in its third season, "Serial" is perhaps the first podcast in the true-crime genre. The first season, released in October 2014, garnered millions of followers nationwide, thanks to the suspenseful narrative that involves the murder of high school student Hae Min Lee, and the conviction of her ex-boyfriend, Adnan Syed. In Serial's second season, Sarah Koenig took listeners through the story of an American soldier, Bowe Bergdahl, who was kidnapped and held by the Taliban for five years after ditching his post in Afghanistan. For the third season, Koenig returns to the courtroom, telling extraordinary tales of ordinary cases. To listen to "Serial," visit serialpodcast.org, Spotify, Apple, or Stitcher.
Criminal
Unlike other crime podcasts, "Criminal" doesn't focus on a single cold case. Instead, it delves into stories of perpetrators, victims, and people who've found themselves in the middle of those dangerous situations. Hosted by Phoebe Judge, "Criminal" provides psychological and sociological insights into the cases, like the unique story of a Swedish bank robbery in 1973, when the term "Stockholm Syndrome" was first coined to describe folks who formed an unusual bond with their captors. If "Criminal" is your type of true-crime podcast, you can stream it on Spotify, Apple Podcasts, Amazon Podcasts, Stitcher, and Google Podcasts.
The Dropout
ABC News' "The Dropout" revolves around money, deception, tragedy, and romance. It follows Stanford University dropout Elizabeth Holmes' meteoric rise to billionaire status, and the dramatic downfall that saw her face criminal fraud charges and decades of jail time. Hosted by Rebecca Jarvis, this podcast examines how Holmes duped smart scientists, investors, and consumers with the promise that her tech-focused concept, Theranos, could revolutionize the medical world with timely diagnoses of virtually all illnesses, only to put millions of patients at risk. You can access "The Dropout" on ABC Audio, Spotify, Apple Podcasts, TuneIn, Google Podcasts, etc.
Slow Burn: The L.A. Riots
"Slow Burn" leans more toward racial issues plaguing society by examining a 1992 court case that involved four Los Angeles police officers who'd been captured on video brutally beating African-American citizen Rodney King. The jury declared the defendants not guilty, sending the city into six days of chaos and fire as many protested a broken justice system, decades of unpunished police brutality, and racial injustice.
Now in its sixth season, host Joel Anderson tells the story of the people and events in one of the biggest events of civil unrest in American history — a tale that still plagues society to this day. "Slow Burn" is available on a range of podcast apps, including Apple Podcasts, Amazon Music, Stitcher, Overcast, iHeart Radio, Spotify, TuneIn, and Google Podcasts.
Casefile
People were first introduced to "Casefile" in 2016, when the podcast made its debut as a side project telling tales behind The Wanda Beach Murders of Christine Sharrock and Marianne Schmidt. The seven-part podcast was officially released in late 2019 with Raquel O'Brien, affectionately known among fans as Casey, as the host. An award-winning podcast, "Casefile" delves deep into the stories, investigations, and legal processes surrounding solved and unsolved cases worldwide. Get insights into each "Casefile" episode on Apple Podcasts and Spotify.
Undisclosed
The "Undisclosed" podcast tries to find the missing court evidence that leads to wrongful convictions. The podcast is hosted by three attorneys, Rabia Chaudry, Colin Miller, and Susan Simpson, who take a closer look into the circumstances of each case — the investigation, court trial, and verdict. Still, their primary focus is on finding evidence that was never presented in court.
The podcast started in April 2015 with the assessment of the case involving the State of Maryland vs. Adnan Sayed. Currently, the three-lawyer panel is examining the 2001 case against Joey Watkins, a Georgia man serving life in prison for aggravated assault and felony murder of Isaac Dawkins in 2000. You can follow "Undisclosed" on Spotify, Deezer, Apple Podcasts, and undisclosed-podcast.com.
Suspect
"Suspect" follows the investigations into a big Halloween party that occurred in an apartment complex, and ended following the murder of one of the party's hosts. The police view all the costumed revelers as possible perpetrators: Is it the guy dressed as Jesus, the construction worker, the one in the devil costume, or the bank robber? The hosts, Matthew Shaer and Eric Benson, go back down memory lane, trying to disclose what happened and interviewing the partygoers about an incident that haunts them more than 10 years later. "Suspect" is available on Amazon Music, Spotify, Apple Podcasts, Castbox, Stitcher, Breaker, etc.
Sinisterhood
Much like "Criminal," "Sinisterhood" doesn't limit itself to a single real-world crime story. Each week, it focuses on a different true crime, creepy tale, cult, or horrific incident. The podcast is hosted by Dallas-based comedians and pals Christie Wallace and Heather McKinney, who take turns narrating each story. However, they ease the sinister elements of each tale by finding fun and humor for this deeply researched podcast. "Sinisterhood" is available for listening on Spotify, iHeart Radio, Google Podcasts, Apple, etc.
Women & Crime
Hosted by criminologists Dr. Sacks and Dr. Shlosberg, the "Women & Crime" podcast focuses on true-crime stories involving female perpetrators, female victims, and people involved in the justice system because of their deeds. Besides the narration, the duo investigates the causes of female crime and victimization. It also dives into tales of women who've been wrongfully convicted, and how suspects and convicts are treated in the criminal justice system. Catch each episode of the podcast on Amazon Music, Apple, Spotify, Pandora, and Stitcher.
Are you into justice? St. Francis Law School provides a fully online Juris Doctor program that offers students the opportunity to graduate with a JD degree and full readiness to tackle a career in law. Visit us online to learn more about St. Francis School of Law and our great online JD program.