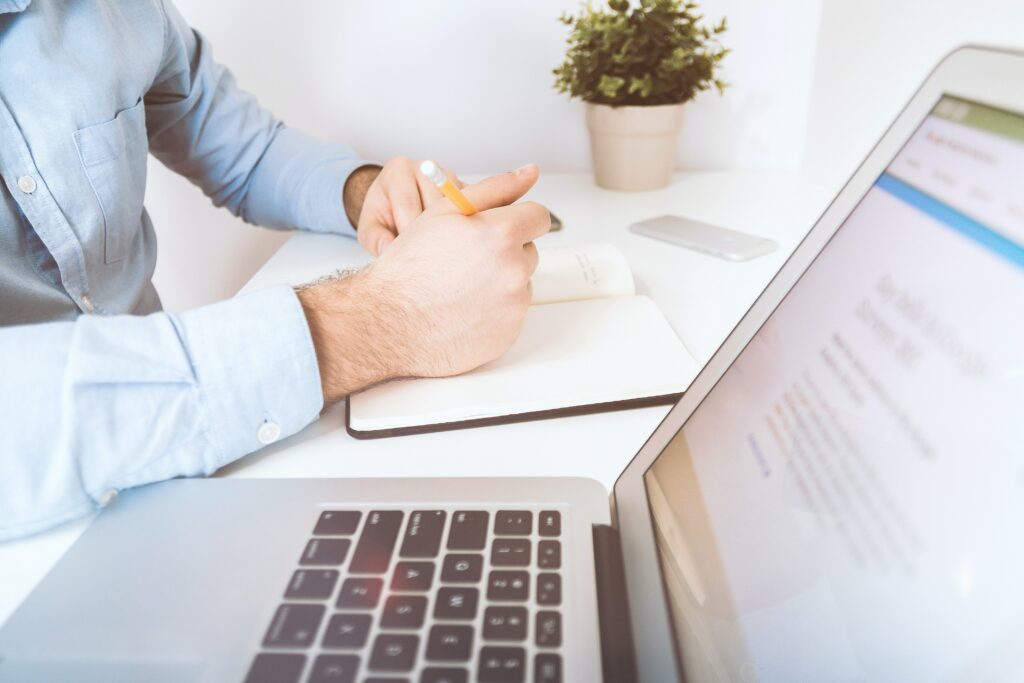 Working while attending law school comes with its own risks and rewards. Here are 10 challenges and benefits of working during law school.
Pursuing a law degree while working is a daunting task. You'll need to put forth all the effort your classes require while also showing up and doing your job well. However, if you're dreaming of transitioning into a legal profession, you are not alone — according to the Law School Admissions Council, 30 percent of law school applicants are seeking a second career in law.
Law school tuition and fees are quickly rising. And taking into consideration additional expenses such as books and study materials, it seems logical to maintain your job while getting your law degree. Multiple law schools offer programs, such as part-time, online, in-person, and full-time learning, which could be a good fit for working students.
It's important, though, to consider the potential problems and payoffs of working on a legal degree while also working for a paycheck.
5 Challenges of Working During Law School
While anticipating the benefits work will bring, it is also essential to understand some of the possible drawbacks.
Lack of Free Time
Free time gives people an opportunity to rest, recharge, and attend to personal matters. For example, it provides a chance to keep up with family developments, like new nieces and nephews. It can also be the best opportunity to spend time with kids, and help them with responsibilities like tackling their own school assignments. You definitely won't have as much free time as a working law student, and much of it will be used to keep in touch with your studies.
Increased Stress on Mind and Body
Nature walks, meditation, and napping are helpful and healthy habits. They solidify memories, replenish attention, encourage creativity, and increase productivity. As a working law student, you'll have fewer opportunities to indulge in these beneficial mental and physical restoratives. Fatigue may catch up with you over time, which could result in increased stress on mind and body. A working law student should realize that balancing course work and employment is a basic necessity. Poor workload management might lead to unwanted, and unhealthy, results.
Mandatory Summer Internships
Many individuals spend their summers taking vacations. It's the most timely season of the year to unwind from busy schedules, and spend extended periods with loved ones. However, as a working law student, you might skip summer vacations for three or four years as you pursue a law degree, even if your job provides the time off. Law school programs often come with summer internships where you'll be required to put your skills into practice.
Possibility of Missing Classes
Generally, your employer and law school don't talk to each other, so they don't know how their assignments fit into your daily schedule. Therefore, there's always the possibility that you'll miss some classes due to conflicts with your work hours, or miss some work opportunities, like meetings and trainings, because of your class schedule. Missing classes can have detrimental impacts on your studies — which is a substantial argument in favor of considering online or part-time courses to avoid such conflicts.
Missing Work Hours
Missing classes might not be the only problem — depending on your level of commitment, there could be a higher probability that you will miss some work hours. It's essential to liaise with your employer and try to work out a schedule that best accommodates your studies, up to and including working nights, weekends, off-peak hours or shorter shifts. Even though it will reduce your income, committing to fewer working hours could easily head off an unwanted confrontation with your boss.
5 Benefits of Working During Law School
Maintaining a job while attending law school does have its challenges, but there are advantages, as well. Here are five positives that can help you make the right decision.
Building Your Resume
The US Bureau of Labor Statistics indicates a significant decrease in entry-level positions for lawyers despite the competitive nature of law programs. Over the years, the Bureau has consistently reported that the number of available law jobs open to brand new lawyers is lower than that of law school graduates.
With this in mind, electing to work in an entry position, such as an administrative or legal assistant, can help secure your future in the legal sector. In this case, it c0uld be advisable to consider a part-time job working in a law firm or a courthouse. These positions will provide you with solid skills and an impressive resume, which will come in handy when searching for jobs.
Gaining Experience in Legal Settings
As a law student, you should begin familiarizing yourself with the basic requirements of your future profession. A position in legal settings can help with this. For example, as a courthouse clerk, you will gather sufficient information on what it takes to present and argue a case before a judge in order to return a favorable ruling. An opportunity in the legal industry will also allow you to practice what you are learning in law school while gaining insight into what makes a good law student.
Meeting Educational Expenses
As discussed earlier, law school tuition and fees seem to be getting higher. That's why around 75 percent of law school students are taking loans to finance their education. However, you can opt out of education financing by working as you continue your studies. Working to fund your law program can also stabilize your financial health in the future, and assist you in meeting living expenses.
Learning Additional Skills
Optimizing your legal prowess is one aspect of being a successful lawyer. However, you need additional skills to remain relevant and desirable in a very competitive industry. For example, you need to learn good communication, time management, and interpersonal skills. Importantly, these essential competencies do not form a core part of the law curriculum. Working in a small-to-medium-sized organization will help to sharpen these skills while building your ability to work under pressure.
Socializing with Different People
There's no doubt that law is a social profession. You'll have to work with different people on a regular basis. Therefore, it's good to secure jobs while in law school, as it allows you to socialize with other people you might end up working with. Interacting with people from different social, religious, economic, and cultural backgrounds can provide an extensive network that increases employability after graduation.
Why You Should Consider Part-Time and Online Programs
In order to achieve optimum results in your law school studies while still working, it's advisable to consider part-time and online programs, as they offer a host of benefits.
More Work Hours
Online programs avoid the rigid scheduling and potential conflicts of in-person learning. You can plan your time and pursue your course at night or during weekends while working during the day. Part-time programs, for their part, are generally scheduled in the evening, which means you have the entire day to focus on your work.
Lighter Course Load
Every degree requires sufficient time and commitment to complete successfully. This is especially true for a law degree. The possibility of achieving a law degree while working calls for more than just commitment. However, there's always a possibility of reducing the necessary pressure associated with such courses by selecting online JD programs, which often mean part time study and lighter course loads.
Working and Studying from Home
Online programs provide you with an opportunity to study at home. If you're a freelancer or self-employed, you'll get additional benefits from working and studying at home. For example, you will significantly cut your commuter expenses while saving time traditionally spent in traffic. Studying at home is also widely accepted as a viable trend following critical lessons learned from the COVID-19 pandemic.
Spending Time with Friends and Family Members
Studying law while working, especially in full-time programs, often means much less free time. However, online and part-time schedules will give you more flexibility in finding discretionary hours to spend with your loved ones. Through such programs, your family life will be richer than it ever can be with full time work and full time study going on at the same time.
Enrolling in law school while working has both its merits and deficiencies. You'll get an opportunity to pay for your tuition and fees while learning some essential skills. However, you should also be prepared for a rigorous schedule, as your time will be monopolized by both class and work hours. Nevertheless, the availability of online and part-time programs provides much-needed flexibility as you pursue a law degree while working.
Learn More about St. Francis of Law
St. Francis School of Law is an elite online law school. We pride ourselves in online learning of the highest quality and relevance, while also providing students with practical skills to handle complex legal matters after graduation. Learn more about St. Francis School of Law to understand how our online JD program can help working students.