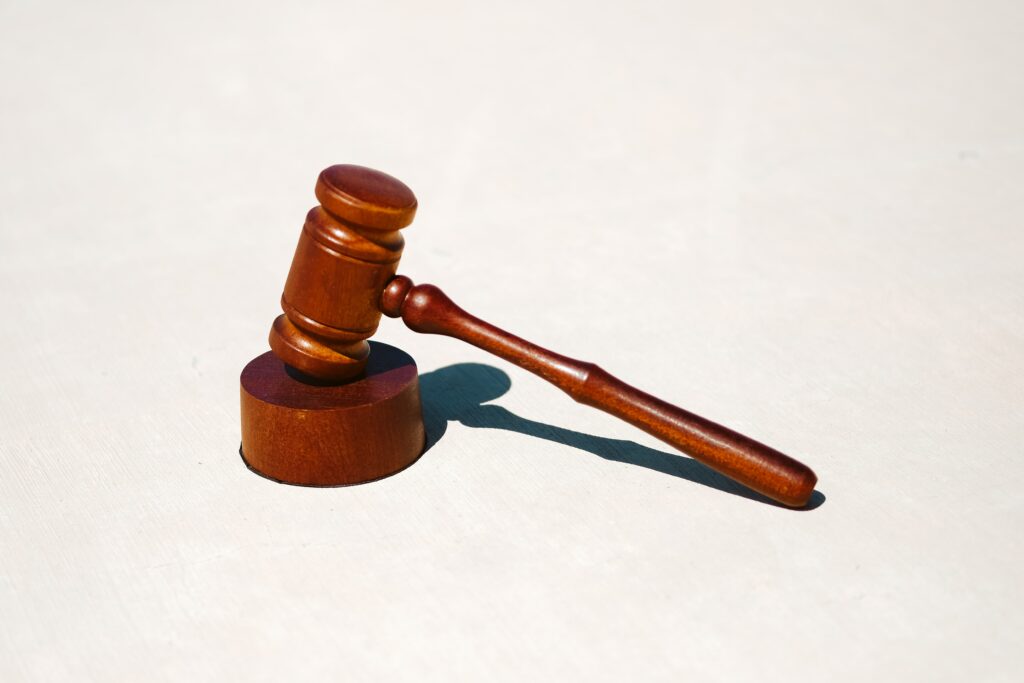 The job market for lawyers is expanding across all fields. What does that mean for law student enrollment? Read our blog to find out.
There's great news for law school graduates, current law students, and those who desire to pursue the legal profession—the recent legal landscape has created numerous opportunities. More and more law firms and corporate legal departments are increasing their staffing numbers.
In fact, according to a 2019 survey by Robert Half Legal Consulting Solutions, 54% of law firms were planning to expand their legal teams. Despite a temporary dip in demand for lawyers at the onset of the pandemic because of economic uncertainty, 2021 saw an overall increase in demand for lawyers. This trend is expected to continue in 2022, albeit at more modest growth rates.
The biggest challenge that law firms will encounter during this period of growth is winning new talent over. Law firms increasingly face the challenge of attracting and retaining associates in a fiercely competitive market, characterized by burnouts and a shift in people's mindset about work/life balance. Let's take a look at the job outlook for lawyers in 2022.
Is Law School Worth It?
Law school can present an excellent opportunity to develop legal knowledge and prepare for your career as a lawyer. Earning a law degree takes time and money, and some people wonder if it is worth the investment. Deciding if law school is worth the time and cost largely depends on your personal, professional, and financial goals.
Tuition costs for law schools can be high. The average annual cost of attending a public, out-of-state law school is $41,143. Private schools cost around $9,000 more.
Studying at an elite private law school may cost even more. Moreover, students have to account for living costs. Busy schedules and heavy workloads rarely allow full-time law students to have jobs while studying. As a result, they can graduate from law school with huge debts. The National Center for Education found that the average student loan debt in all degree areas is $145,000.
That said, the introduction of part-time online law classes in many law schools has enabled students to be able to keep working full time and study at the same time.
As for a lawyer's salary, while having a law degree doesn't always guarantee huge paychecks right away, most law graduates end up earning more – significantly more – in the long run. According to the Bureau of Labor Statistics, the average annual salary for lawyers in 2020 was $126,930. Certain legal fields like health, corporate, academia, and intellectual property may potentially bring you higher wages. You should also expect to earn more income in the private sector.
New Law Student Enrollment Shoots Up
The nationwide number of first-year students enrolling last fall increased by almost 12%, according to recent data by the American Bar Association. This jump comes after months of speculation about COVID-19's disruption of the entry-level hiring market for college graduates. Other factors that may have also inspired this increase include legal discussions around the 2020 presidential election, the death of George Floyd, and the demise of Ruth Bader Ginsburg–all events that engaged public conversation about law and the roles of judges and lawyers. The recent surge in demand for lawyers may have also played a big part in the increase in law school enrollment.
The increase in the number of students enrolling in law school programs wasn't expected. According to the Law School Admission Council, the number of people applying for these programs was up 13% last fall. This is the biggest year-over-year jump since 2002.
Which Legal Fields Are in Demand?
2022 looks to be a year of intense competition in the job market for lawyers as legal departments and law firms pivot from pandemic survival to long-term growth. The biggest challenge that hiring managers face is the unavailability of talent. That said, let's uncover the law specializations that are currently high in demand.
1. Litigation
The process of introducing, planning, and executing a lawsuit continues to be one of the most important legal practice areas. There is a particular need for litigation lawyers within the areas of intellectual property law and labor & employment law.
2. Commercial law
Commercial lawyers serve business in countless ways, from contracts to collections. This area is growing due to an increase in new business developments and marketing disputes. There is also a growing need for experts in virtual currency law, which deals specifically with regulations regarding the taxes, policies, and sales of cryptocurrency and online gambling companies. As cryptocurrency values fluctuate dramatically, there is constant upheaval in the market, and more lawyers are needed to manage both compliance with developing regulation and individual cases.
3. Intellectual property law
Demand for protection of copyrights and trademarks for musicians, writers, designers, and patents for inventors continues to grow as new technologies, like music and film streaming services, emerge. There is also growing demand for litigation and compliance activity concerning this specialty.
4. Family law
Family and domestic issues like marriage, divorce, adoption, juvenile offenses, and child protection need attention at all times, but especially in tough times. These cases sometimes overlap with immigration and naturalization legal matters.
5. Immigration & naturalization law
Immigration is the general term for legal work helping citizens of foreign nations come to the United States to live and work. Naturalization is the process by which these individuals become United States citizens. As federal and state immigration policies continue to shift, there is enormous impact on families, economies, and the courts, and lawyers working in this area have been in high demand for some time.
6. Real estate law
Real estate lawyers help people and companies buy, use, develop, rent, and sell land and property. The roller coaster of the recent housing market and increased urban development have created many jobs for lawyers interested in this transactional and planning legal work.
7. Contract management
Cutting across many sectors of the economy and business, contract managers oversee the process of creating, executing, terminating, and renewing contracts between parties. This work can often be done remotely, making it a popular area with lawyers interested in a good work-life balance.
8. Compliance
Compliance is another area that cuts across industries and sectors of the economy, so there is a good chance that no matter what you are interested in, there's compliance work associated with it. Compliance managers help their clients within the parameters of government guidelines that apply to that particular industry or practice. Because the regulations are complex and growing there is constant demand for lawyers to support policy and compliance programs.
9. Labor and employment
The regulations that govern relationships between employers and employees, including unions, contracts, wages, safety, benefits, and workers' rights, are vast, and many, many lawyers and other professionals work in this area. At the moment, there is a growing need for expertise in the Family Medical Leave Act, parental leave, and wages & classification. These cases can often result in a litigation process – another factor leading to growth in that area.
10. Corporate transactions
Also known as mergers and acquisitions, or M&A, this work navigates the buying and selling of companies and their assets. Most of these employers are seeking mid-level law professionals with approximately three to five years of experience. Contract drafting and management usually comes into play here, as the complexity of these agreements requires close attention by legal professionals.
The Future Prospects for the Law Industry
So what does the future hold for the legal industry? For one, there will be a new factor at the negotiating table. Along with negotiating benefits and salaries, a large number of job candidates are likely to ask about working remotely, either in part or fully.
At some point, law firms are going to have to weigh the productivity of their employees when working remotely versus working from the office.
Pursue Your Law Degree at St. Francis Law School
What makes the St. Francis School of Law online JD program so special? It's our high level of student-faculty interaction. With a low student-faculty ratio, all our students receive tailored instruction and personalized attention.
If you're ready to start the process of applying to law school, our admissions team is ready to help you. Contact us to learn more about the St. Francis School of Law program offerings.