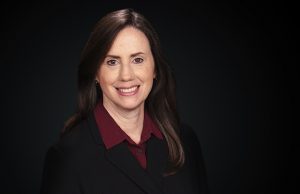 St. Francis School of Law Dean Carole J. Buckner published her latest article regarding legal ethics in the Orange County Lawyer Magazine where she is a contributing editor for theEthically Speaking column. Dean Buckner has taught ethics and professional responsibility in the law school curriculum, and is an expert witness in the area as well.
The article, Forfeiture of Fees Due to Conflict of Interest, discusses the recent decision in Sheppard, Mulliln, Richter, & Hampton, LLP v. J-M Manufacturing Co., 244 Cal.App.4th 590 (2016) in which the court addressed whether parties can waive their lawyers' conflicts of interest in advance, and the scope of such waivers.
Such advance conflict of interest waivers are sometimes called into question when they do not involve full disclosure.  See Robert K. Sall, Advance Waivers Continue to Draw Criticism From Courts, Orange County Lawyer, February 2016.
Failure to make full disclosure can result in the disqualification of the lawyer from further representation of the client.  In addition, lawyers may be required to disgorge fees, refunding amounts paid by the client, where the court determines that the lawyer had a conflict of interest that compromised the representation.