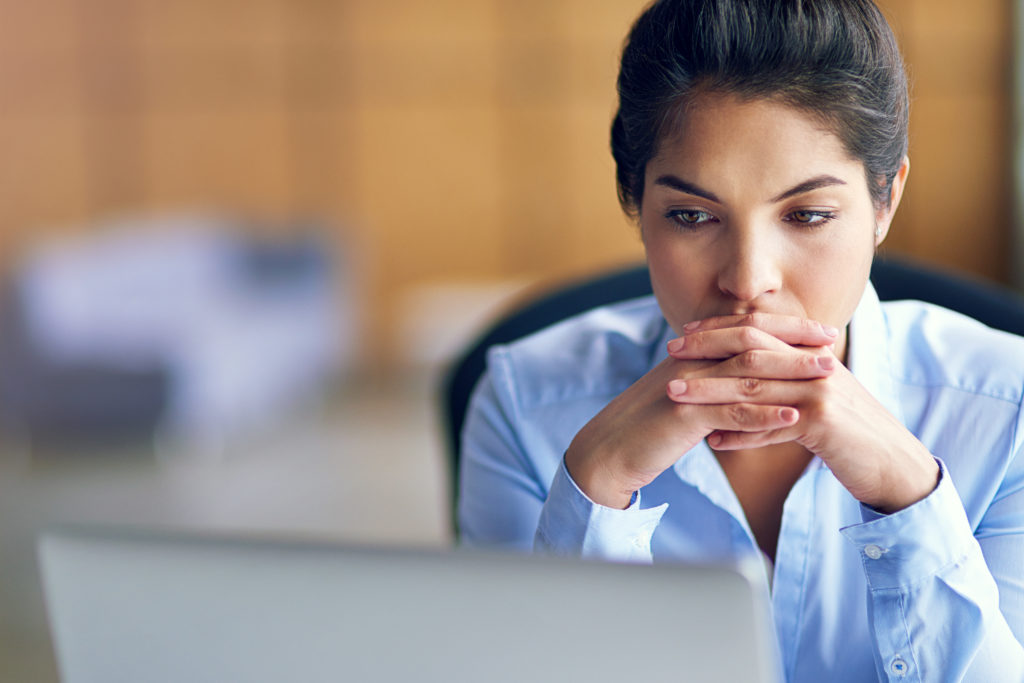 Getting your Juris Doctor degree can help your career grow to new heights while also teaching you valuable information and skills that you can use in your daily life. A J.D. degree can open doors and create new opportunities within your career that may not otherwise be possible.
For many adults, going back to school to get a law degree can seem like a far-fetched dream. You may think that trying to balance your career and family life is already hard enough and that there is no way a four-year program will be able to fit into your schedule. If you would like to pursue a law degree while still being able to continue your career, an online program may be the right option for you.
Online institutions offer a flexible way to learn a new skill while still being able to maintain your career and personal life. And, at St. Francis School of Law, we have created an innovative and convenient way to earn your law degree from the comfort of your own home.
What is a J.D. Degree?
A Juris Doctor (otherwise known as J.D.) degree is a law degree that every lawyer must have before they can take the bar exam. When students pursue their J.D. degree, they learn core aspects of the law in the following areas and others:
Wills and Estates
Contracts
Trusts
Torts
Criminal Law
Real Property
Civil Procedures
Criminal Procedures
Constitutional Law
Community Property
Business Associations
Evidence
To enroll in a J.D. program, students typically must first obtain a bachelor's degree from an accredited school and have a grade point average of 2.5 or higher. Masters degrees also look great on a J.D. program application, especially if they are in related areas like business, legal studies, or political science. Once they have completed the required steps, aspiring law students can choose a J.D. degree program that fits their lifestyle.
How long does it take to get a law degree online?
Obtaining your law degree can vary by state and school. On average, it takes most people between three and five years to get their J.D. degree in-person and online.
At St. Francis School of Law, we have a four-year J.D. program where you will complete at least 130 quarter credits of instruction, including essential law classes and some elective courses, which may be courses like Administrative Law, Federal Income Taxation, Professional Skills, and Trial Advocacy.
How can a J.D. degree help further your career?
In addition to learning vital aspects of the law, a J.D. degree will also teach you various real-world skills. As you complete the coursework, you will improve your researching and writing skills, learn new problem-solving techniques, discover new analytical thinking techniques, and learn how to spot issues with better clarity. These skills are a valuable asset with any career.
Even if you are not interested in working in a law firm, a J.D. degree can still lead you to other satisfying career paths. There are a plethora of jobs available for someone with a law degree, including:
Politician
Entrepreneur
Analyst
Law Librarian
Legal Editor
HR Director
FBI Agent
Lobbyist
Literary Agent
Investment Advisor
Real Estate Agent
No matter what career path you choose, the legal knowledge and practical professional skills you will cultivate in the St. Francis School of Law J.D. program can help you excel.
What is going back to school like as an adult?
Going back to school can give you the knowledge and confidence you need to grow your career. However, when you already have a career and family, the idea of going to school and sitting in a classroom for several hours a day seems almost impossible.
That is why many adult students choose to pursue their degrees online, which provides a better balance of life and school without sacrificing learning opportunities.
Even with the flexibility and convenience of online instruction, going back to school to earn your law degree online can seem overwhelming at times. Here are a few tips to help you successfully achieve your new goal:
1. Pick a school that fits your needs
When looking for a school, you should try to find one that understands the needs of adults. Students who have a family and career have different needs than other students who are entering graduate studies right after college. An ideal school for working adults understands the scheduling struggles that its students have and works with its students to ensure that they have time to study and understand the curriculum.
2. Understand that not all online schools are the same
Online schools are a popular choice for working adults. However, there are some online schools that do a better job of ensuring their students get a quality education.
It is important to pick a school that meets academic quality standards, provides a rich learning experience that features a diverse curriculum, and has a supportive staff. Online learning has many benefits, but it also requires a lot of support from teachers and staff to ensure that students engage with the curriculum and don't fall behind. When researching different online schools, be sure to ask how involved the staff is and if the teachers will be regularly available.
3. Manage your schedule
Going back to school when you have a full-time job can be intimidating. But the key to successfully reaching your academic goals is creating the right balance between your work, school, and personal life. Before you decide to go back to school, talk to your family. Let them know that you will be unavailable for a larger part of the day and see if they would be willing to help take on some of your responsibilities at home.
Also, it is good to sit down every week and make a detailed schedule of what needs to be done. Once you have written down your work and school hours, you can schedule your other activities and obligations. And although your calendar may look hectic, try to schedule some personal time for yourself every once in a while. Setting aside some time to relax and have fun will prevent you from feeling overwhelmed and burned out.
Why choose St. Francis School of Law?
At St. Francis School of Law, we strive to give you the best online J.D. program. We offer an innovative learning experience that is specially designed to help you succeed.
Here are a few advantages of choosing St. Francis School of Law:
Face-to-face learning: At St. Francis, we bring the classroom to you. We offer online classes with live lectures and face-to-face interaction with your instructors and classmates.
Small class size: The average class has around 15 students, which allows the instructors to provide more one-on-one time and makes it easier for you to engage in group discussions with the class.
Diverse faculty: Our faculty members have impressive credentials and extensive real-world experience to help you not only learn the material but completely understand it so you can effectively apply it to your career.
Not-for-profit status: Our main concern is your education. St. Francis is the first not-for-profit online law school. Our not-for-profit status means that we spend our time and money creating an innovative and enriched learning experience for our students, not enriching ourselves.
Rigorous curriculum: Our extensive curriculum features engaging courses that will teach you the core competencies of the law. Our coursework was specifically designed to challenge you and help improve your skills in several areas, such as problem-solving and critical thinking. Unlike other online law schools, we don't teach you the theory of law. Instead, we focus on real-world problems and how to use your legal knowledge to find solutions.
Strong support team: Every member of our faculty is dedicated to helping you succeed. Our instructors and other faculty members are readily available to answer any questions and help you excel in your coursework.
At St. Francis School of Law, we take pride in our four core values: quality, integrity, transparency, and innovation. We know that choosing the right law school is a big decision. We work hard to give each and every one of our students the best online learning experience available. We truly understand the needs of our students and understand the challenges that many students face while completing their education while maintaining their careers, and we are dedicated to helping you succeed.