St. Francis School of Law Dean Carole J. Buckner recently published an article in the Orange County Lawyer Magazine's Ethically Speaking column on The Disappearing Attorney Client Privilege, discussing the California Supreme Court's controversial decision in Los Angeles Aty. Bd. Of Supervisors v.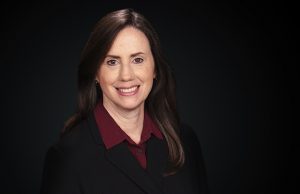 Superior Court (ACLU of Southern California), 2 Cal. 5th 282 (2016), addressing whether attorneys' bills to their clients are privileged.
The underlying case involve the use of excessive force in jails.  The ACLU sought invoices from the legal counsel in the cases to the Los Angeles County Board of Supervisors in order to try to determine whether the county was pursuing a scorched earth litigation strategy.  The majority of the court gave a nod to the attorney client privilege, but noted that the applicable statute did not explicitly categorize invoices as privileged.  The dissenting opinion called for legislation to protect invoices from discovery.
Dean Buckner is co-chair of the OCBA's Professionalism and Ethics Committee.  She has edited the Ethically Speaking column for the Orange County Lawyer Magazine for over 10 years.   She is also a member of the Orange County Bar Association's Civility Task force.