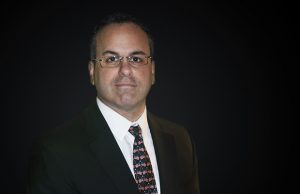 St. Francis School of Law is pleased to announce that Professor Adam Lippe was appointed by the governor of the State of Maryland to the Maryland State Board of Victim Services.
The 22 member Board was created for the purpose of monitoring, assessing and coordinating and making recommendations pertaining to state and local efforts to assist victims of crimes.
Prof. Lippe is a career prosecutor and the Chief of the Economic | Cyber Crimes Unit for the Baltimore County State's Attorney's Office, (a jurisdiction of over 800,000 people).  He teaches criminal law at St. Francis School of Law, and helped design the criminal law curriculum.