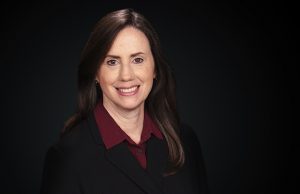 Carole J. Buckner, Dean of St. Francis School of Law, is announcing the appointment of Matthew A. Hodel to the St. Francis School of Law Advisory Council.  Mr. Hodel is the founder of Hodel Wilks LLP in Irvine, California, and is a graduate of U.C. Hastings College of the Law, and the California Polytechnic University at San Luis Obispo.  He is a trial lawyer with more than 30 years of experience, and recently was elected to the American College of Trial Lawyers.
His practice involves complex, high stakes disputes over intellectual property, real estate, banking, lending, and legal malpractice.  Mr. Hodel has been selected as a Super Lawyer nine times.  He has appeared before the California Supreme Court, and has handled jury and bench trials and arbitrations for plaintiffs and defendants throughout California, as well as outside of the state.
Mr. Hodel also has been very active in the legal community.  For six years he chaired the Orange County Bar Association's Judiciary Committee.  This Committee provides evaluations of judicial applicants and candidates to the Governor's Office in the State of California.  Mr. Hodel is also a member of the United States District Court, Central District of California's Magistrate Judge Merit Selection Panel.  This panel makes recommendations to the Central District Judges on the appointment of new magistrates and the re-appointment of sitting Magistrates.  Mr. Hodel also has been very active with Moot Court and Mock Trial programs.
The Advisory Council is a body of highly experienced members of the legal community who will advise the school regarding the development of its curriculum for its innovative online program, including trends in the law.  St. Francis' distance learning Juris Doctor program leverages live, interactive classes using state of the art WebEx technology and the Blackboard learning management platform.  Students in the St. Francis program are eligible to earn the J. D. degree and to sit for the California State Bar Exam.  The St. Francis approach not only teaches students the law, but also prepares students for the practice of law by incorporating practical, professional lawyering skills into its courses.  The Advisory Council will help St. Francis stay in touch with current legal market trends.
Mr. Hodel has also written and spoken extensively on ethics and prevention of legal malpractice, as well as how to build a law practice.  His practical perspective on these important issues will help inform the St. Francis program, which aims to graduate practice ready lawyers.
Small class sizes and professors with tremendous real world practice experience, on a cutting edge technology platform, make the St. Francis program unique.  Dean Buckner stated, "We are very fortunate to have Matt joining the Advisory Council.  His insights regarding the law school's advocacy and professional lawyering skills curriculum will be particularly welcome.  A lawyer with his depth of expertise knows what it takes to be prepared to be successful on behalf of clients in the courtroom.  With his input, we can continue to develop our cutting edge curriculum, and a program that is truly innovative in training lawyers for the real world practice of law."