100% of St. Francis' first time takers recently passed the most recent First Year Law Students Exam on their first attempt.  St. Francis' overall cumulative pass rate for this exam is 78%.  Based on information released by the State Bar, this is significantly higher than St. Francis' competitors.  In comparison, on the most recent results posted by the California State Bar for October 2015, St. Francis bested all in the distance learning category with first time passage of 87.5% compared with Concord (21.2%), Abraham Lincoln (14.3%) and Taft, (15.4%).  Overall, on the most recent First Year Law Students Exam in October 2017, distance learning law schools averaged 46.8% first time passage and correspondence schools averaged 21.9% first time passage on the same exam.  Fixed facility schools averaged just 7.8% overall, demonstrating once again that online legal education was more effective that traditional brick and mortar programs requiring physical presence in a live classroom.  With an average overall pass rate for the exam at 22%, St. Francis' track record continues to reflect the high quality of its program, and its vision to be the first elite online law school.  St. Francis stands head and shoulders above its competitors on the First Year Law Students Exam.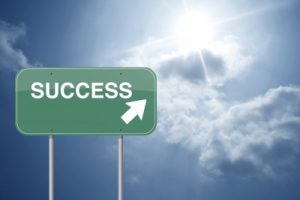 How do St. Francis students achieve such high rates of success on licensing exams?  It starts with high-quality students.  Then, experienced faculty members work with a curriculum that is fine-tuned to provide practical application of legal doctrine and feedback from professors.  In addition, St. Francis offers carefully developed substantive doctrinal courses to help busy students efficiently prepare for the First Year Law Students Exam and the California General Bar exam.  For the First Year Law Students' Exam, we have developed a comprehensive 10 week course that is included in the price of tuition, taught by Professor Karen Travis, who mentors students based on their individual needs to promote success.  Students take several mock FYLSE exams in preparation for the actual exam, leaving nothing to chance.  As a result, St. Francis students have had their essays selected as model answers for the FYLSE exams released by the State Bar.
Compare the results of the St. Francis method against anything offered in other online J.D. programs.  A program offering cram sessions on the weekend before the exam have not yielded the same impressive results St. Francis' students have achieved.  Law schools offering voluntary practice programs and referrals to expensive tutors with no track record have not resulted in a level of success comparable to that of St. Francis' students.  Compare the details and you will see why St. Francis' students get superior results.