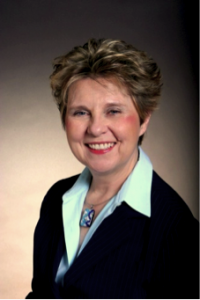 St. Francis School of Law announced that California lawyer Teresa J. Schmid has joined the Advisory Council for the school's online Juris Doctor program. Teresa is a practicing lawyer and the former chief executive for the State Bar of Arizona and the State Bar of Oregon. In these positions, she managed a large staff and budget, worked with bar leadership, and developed effective communications strategies, while furthering diversity initiatives and other key strategic organizational goals. She is a seasoned administrator with a track record of success in strategic planning, business development, financial analysis and human resource management.
She also has served as the Director of Professional Services for the Los Angeles County Bar Association where she administered projects involving continuing legal education and career planning, among others. With her tremendous experience providing training to lawyers, and her knowledge gained from investigating and prosecuting hundreds of lawyer discipline cases, she will be an invaluable member of the St. Francis Advisory Council. Her insights into the training of lawyers will help inform the ongoing development and improvement of the St. Francis online Juris Doctor program. Among other tasks, the Advisory Council evaluates the mission and curriculum of the program, as well as its strategic goals and objectives.
Teresa earned her Juris Doctor degree from the Lewis and Clark Law School in Portland, Oregon. She obtained her Bachelor of Arts degree from Oregon State University. She has a Doctorate in Law and Policy from Northeastern University. Her dissertation addressed the myth that there are too many lawyers, and how this operates to impair access to justice. She also holds an Executive Master of Business Administration degree from Claremont Graduate University, Peter F. Drucker and Masatoshi Ito Graduate School of Management.
Most recently, Ms. Schmid has authored several articles regarding the California State Bar in theDaily Journal, including, "Reinvent the State Bar of California" (12/5/14), "Considerations for the State bar Board" (12/19/14) and "Countdown 2015 for the California State Bar" (1/13/15).
She is a member of the State Bar of California and the Oregon State Bar. She is active in theBeverly Hills Bar Association and the Los Angeles County Bar Association, and serves as Secretary of the Professional Responsibility and Ethics Committee.
Ms. Schmid also has extensive experience in the practice of law, serving as Assistant Discipline Counsel for the Oregon State Bar, and as Assistant Chief Trial Counsel, Senior Trial Counsel and Deputy Trial Counsel for the State Bar of California where she managed a team of attorneys, investigators and paralegals, running a personal caseload of high-profile trials and appeals, including 11 cases resulting in published State Bar Court Review Department opinions. Her law practice background also includes the areas of family law, juvenile law, criminal law, products liability, professional liability, corporate shareholders' litigation, international transactions, employment discrimination and general litigation. This diverse practical experience will prove valuable to St. Francis as the program continues to expand its curriculum. Her insights are expected to be particularly valuable in executing on the St. Francis mission of preparing lawyers for the practice of law through a program that embeds practical professional lawyering skills throughout the curriculum.