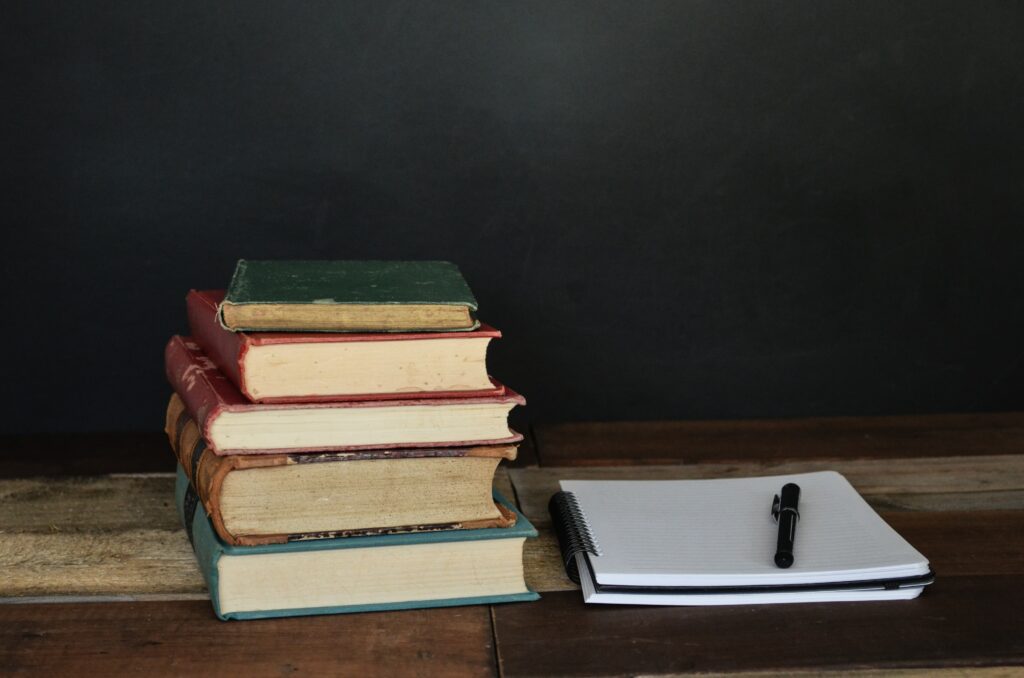 Prepping for the bar exam is one of the most important steps you'll take in your career as an aspiring lawyer. It's a nerve-wracking process, but ends up bringing a lot of rewards if you prepare thoroughly. Proper planning is key to passing, as you'll need plenty of time to study and review both national and California laws before taking the exam. It's best to only take it once, as more than one time can get costly, take a lot of your time, and delay your start on a new career! 
Learn more about the California bar exam, how you can prepare yourself effectively, and what to expect when you start the exam itself.
What is the California Bar Exam?
The bar exam is the final test you must take to become a lawyer. If you want to practice law in California, you have to pass the exam. The test consists of 200 multiple-choice questions related to various national areas of law, including criminal law, torts, civil procedure, constitutional law, contracts, and more. It also includes 5 one-hour essays and a 90-minute Performance Test, covering other topics in the law, such as Trusts and Wills, and skills, such as writing and argumentation. The California bar exam is considered one of the toughest ones in the country because it has a high minimum passing score requirement.
California Bar Exam Format
The California bar exam is administered over the course of two days, making it a grueling process for all. On the first day, the writing portion is given out, and it typically consists of three essay questions in the morning session and two essay questions plus the performance test in the afternoon session. The next day, test takers complete the Multistate Bar Examination (MBE), which consists of 200 multiple choice questions split into two three-hour sessions, with 100 questions given per session. 
California Bar Exam vs. "Baby Bar"
There is another exam given, only in California, to first-year law students from registered unaccredited schools called the First-Year Law Student Exam (FYLSE), or the "baby bar." Not everyone is required to take this exam, but if you are required to, then you must pass it after your first year of law school to be able to receive credit for law study going forward. There are a few cases where this exam is required:
If you are completing your first year in a Juris Doctor degree program that is not accredited by the State Bar.

If you are working through the Law Office Study Program.

If you do not have two years of college-level work and are attending an American Bar Association- or Committee of Bar Examiners-accredited law school.

If you are transferring from a Juris Doctor degree program that is not accredited by the State Bar to one that is. 
The baby bar also consists of essay and multiple choice questions, but does not cover as many topics as the California bar exam. In this exam, test takers must prove their knowledge of torts, criminal law, and contracts. It covers general knowledge and is not specific to California laws. The test is  administered over seven hours on a single day. There are three hours to answer 100 multiple choice questions and four hour-long essay sessions. The baby bar pass rate is about 20 percent, so studying is critical for those who are required to take it.
What Subjects Are Covered on the California Bar Exam?
Within the California bar exam and the MBE, you can expect to see questions that come from many different types of law. Per the State Bar of California, the subjects tested on the California bar exam include:
Criminal Law and Procedure

:

This covers all aspects of criminal law and Criminal Procedure, from plea deals to trial to appeal. You'll need to understand the implications of charges and police conduct, how they may affect admission of evidence, criminal convictions and acquittals, and sentencing.

Torts

:

This area of the law includes negligence and other types of private harms, such as

animal attacks, auto accidents, nuisances, and more. You will need to know both California and national principals in these areas. 

Business Associations

:

This includes sole proprietorships, corporations, partnerships, limited liability companies, agencies, and more.

Civil Procedure

:

This law concerns how cases get to court and work their way through trial and appeal. You'll need to be well-versed in both federal and California laws surrounding civil procedure and be able to discuss the differences between them.

Community Property

:

California is one of several states that follows community property law, meaning that property is either shared by a couple or is owned by one of them in a marriage. You'll need to know complex rules for determining ownership and distribution in the event of dissolution of marriage. .

Contracts

:

Every kind of contract requires formation and performance, and some involve breach and remedies. You'll need to know all the rules for drafting and interpreting contracts, whether they're business or personal, and how to enforce them if something goes wrong. 

Constitutional Law

:

You'll have to demonstrate knowledge of the U.S. Constitution and how it is interpreted and applied to different real-world situations.

Real Property

:

This involves people's right to interests in land (real property) and tangible personal property, but also includes leases, mortgages, easements, liens, and foreclosure processes. 

Professional Responsibility

:

The California Rules of Professional Conduct and federal and state case law surrounding them are tested extensively on the California Bar Exam.

Evidence

:

You'll need to know the difference between federal and state laws surrounding discovery and use of evidence and be ready to talk about when California rules of evidence don't match up with the federal rules.

Trusts, Wills, and Succession

:

Test takers must know how wills and trusts are created and used, as well as understand the California probate code and how it applies to wills.

Remedies

:

Tort, contract, and other areas of the law allow a person wronged to get a remedy through the judicial process, and those remedies are tested on the California Bar Exam,. The testable remedies include injunctions, compensatory damages, restitution, punitive damages, and specific performance.
Deep knowledge of all of these topics may be required if you want to pass the exam. Some you may have to use only in the multiple-choice testing format, but others you may have to apply in essay format, which will require a thorough understanding of each area of California law, federal law, or both.
How is the Exam Graded?
The California bar exam essays and Performance Tests are graded by attorneys. These lawyers sometimes have years of experience grading bar exams, and they participate in calibration sessions, where the group compares answers and grades and reaches a consensus on how each answer should be graded and why. If there's any disagreement, the group of six will discuss before moving on to the next step. Essay grades are given only based on the content — spelling and grammar are not factored into this. 
Essay and performance test answers are graded on a scale from 0 to 100. To earn a 40, you have to identify the issue in the question and try to apply law to it. If those are not included, the question will get a zero. To pass the exam, you must get at least 1390 out of the possible 2000 points available from all parts of the exam. 
Where Can I Find Past Exam Questions and Answers?
If you are looking for past California bar tested subjects or California bar exam topics, the State Bar of California provides copies of past exams, as well as sample essays and study aids. You can use these to study and get ready for your bar exam. There are also past baby bar exams for people who need to prepare for that exam. If you need extra help, you can also reach out to organizations that provide preparation and tutoring for this test.
Is the California Bar Exam the Hardest?
The consensus among many is that, yes, California's bar exam is one of the hardest in the country, if not the hardest. The exam used to be given out over three days instead of two, but the schedule was changed in 2017, which may affect its overall ranking among the states. Delaware also has a very difficult bar exam, and most experts believe California and Delaware are the two hardest exams to pass. 
Between the years of 2008 and 2016, the bar exam passing rate declined by 18 percentage points, according to the State Bar of California. It is a tough exam to pass, and the deans of 20 law schools across the state asked for the passing score to be lowered in 2017. It eventually was, from 1440 to 1390. 
How to Prepare for the California Bar Exam
Preparing for this exam is not quick and easy. Instead, it requires focused, intense effort over a period of weeks or months, and can even be a project some applicants spend years completing.  If you want to ensure that you are as prepared as possible, then you should choose a high quality Juris Doctor program, and study well and thoroughly in it. Consider only programs that are fully accredited  by the American Bar Association or the Committee of Bar Examiners of the State Bar of California, because these will be the most likely to give you the foundation you need to learn everything you need to pass the bar exam and practice law in California. 
You'll need to study extensively and manage your time well as you prepare. Create a quiet place in your home so that you can concentrate, and  set aside time each day to study and practice the types of questions you will take on the exam. If you learn better with others, you may want to form a study group with students from your law school courses so that you can all help each other prepare. Other things you'll need to do include:
Register with the State Bar of California as a law student

Create a budget to save for the expenses incurred while preparing

Take the Multistate Professional Responsibility Examination 

Turn in a moral character application

Register and pay for the Bar Exam
St. Francis Prepares You for the California Bar Exam
At St. Francis, we have built a rigorous law school curriculum that is designed to help you succeed on the California bar exam. Our graduates have high pass rates on the baby bar and the California bar exam, sometimes outperforming students from ABA-accredited law schools. If you're ready to take the next step toward becoming a lawyer, we are ready to give you the tools you need to get there. Contact us today so you can speak with one of our representatives about the application process and what you'll need.