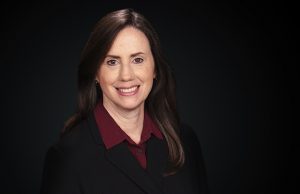 St. Francis School of Law Dean Carole J. Buckner welcomes the most recent group of entering students for Spring 2015, who are beginning their online JD program.
New students currently are participating in the three week Orientation program that prepares students for success in law school by introducing them to fundamental skills required for success, including outlining, reading and briefing cases, and taking exams.  The St. Francis Orientation also introduces students to St. Francis' state-of-the-art technology, including Blackboard and WebEx.
We selected our newest entering students through our rigorous admissions process, including personal interviews with candidates to determine whether they have the qualifications and characteristics required to succeed in the four year St. Francis online Juris Doctor program.
Prof. Karen Travis is running the Orientation program.  According to Professor Travis, "Our new students are rapidly becoming proficient with our technology.  They are using our videoconferencing system to attend the live Orientation classes and they are interacting on our Discussion Boards.  Our new students' enthusiasm, strong academic background and high level of engagement in the Orientation program puts them in a strong position to be successful in law school."
Most of our entering students hold other graduate level degrees in business, science, math, and health related fields.  More than half of the most recent entering group hold other professional licenses.  Our current entering students average over 16 years of prior work experience in diverse industries including healthcare, technology, business, finance and engineering.  Among this group are several Veterans.  Over one half of the entering students speak more than one language, with 10 languages spoken across all students.  This impressive group brings a tremendous wealth of experience and depth of knowledge to their study of the law.  We are honored to have them joining the program.
While many of our newest students are located in California, the current cohort also includes students from six other states and one international student.  Our technology facilitates participation across time zones, as students meet online for live, interactive class sessions with their professors, using our video conferencing technology which allows students to meet face to face and voice to voice.  Students also participate in asynchronous interaction throughout our courses.
All St. Francis students take advantage of our small class sizes.  With most classes limited to 15 students, our program is designed to provide personalized attention and feedback from professors.  These small classes distinguish the St. Francis program from traditional legal education.  Small class sizes facilitate participation in live classes, as well as continuous, meaningful feedback on student performance from St. Francis professors.
After completing our Orientation program, students will begin their study of the law pertaining to contracts.  The series of three contracts courses covers both commercial contracts and common law, including extensive instruction in contract remedies.  Classes meet twice per week, from 6pm to 7:30 pm PST.  The course will be taught by highly experienced lawyers who are part of the St. Francis faculty.
Learn more about St. Francis School of Law and earning your Juris Doctor degree online.