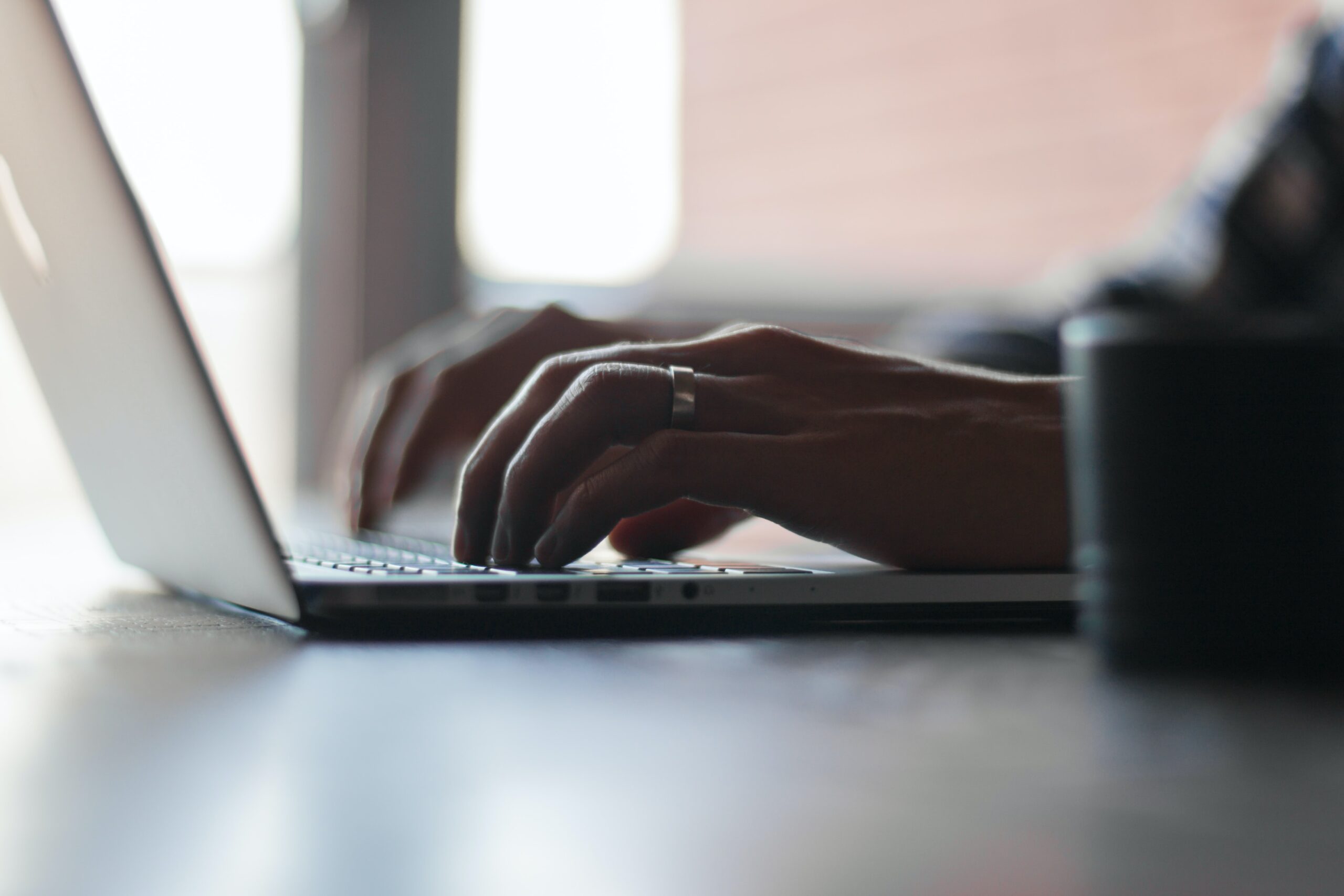 With dozens of types of law to practice, figuring out which is right for you can be challenging. Some individuals select the highest paying fields of law. Others pick an industry of interest, then choose a practice area.
Fortunately, there are several ways to narrow down your options. Learn about the different areas of law and how to pick the best field for your situation.
Learn From Legal Professionals
Listen to Lawyers. Practicing lawyers give interviews or participate in question and answer sessions online all the time. Often, lawyers will discuss why they chose the types of law they practice, what they've experienced in that practice, and what to do if you want to get into that practice area. These personal stories about what it's like to practice in a field, including examples of cases and clients, are invaluable and relatable.
You can also attend local events, participate in networking opportunities, and seek out field-specific extracurricular activities. Doing so helps you figure out what you enjoy listening to or reading about. Perhaps you're already following a passion. If so, look for insights into how various areas of law may affect your current lifestyle.
Assess Your Personal Goals and Motivators
Why does getting a law degree matter to you? Will it help you achieve an objective? Or allow you to pursue an interest? Think about your short and long-term goals and how each one affects your daily life. You may have an idea of what you want for your:
Finances
Location
Family
Status
Work environment
Each field of law provides different levels of flexibility in your schedule, while salaries and job demands vary by location. As you delve deeper into your studies, reflect on your goals regularly. Take steps towards a practice that aligns with your purpose.
Define Your Strengths and Weaknesses
Is writing your strong point? Or was your legal research and writing class a drag? Thinking about your strengths and weaknesses is a great way to select a possible area of practice. For instance, consider how skillsets differ between different law areas:
Regulatory lawyers: From handing administrative hearings to interpreting statutes, regulatory lawyers develop a diverse skillset.
Litigators: Whether you win cases or settle them outside of the courtroom, litigation involves extensive research and writing. Your legal research and writing, civil procedure, and evidence courses will give you a good idea of whether brief writing and trial work are for you.
Corporate or transactional lawyers: Do you like drafting or reviewing contracts or want to spend your days closing deals? Corporate law involves less writing and more focus on people, business, and commercial matters.
Consider Long-Term Prospects
Who is hiring, what are they hiring for, and how many practicing lawyers are in that area? These are all questions you should consider when selecting a type of law to practice. Understanding the supply and demand in different locations and fields can help you decide which branch of law is a good fit for you.
Explore the Different Types of Law
There are many types of law to practice, including sub-niche fields. To help with your decision, consider practice areas and industries. Think about the kinds of employers, clients, and legal issues relating to each field and industry.
Read through the different types of law and follow up by researching specialty bar associations and related resources.
Admiralty Law
Admiralty law, or maritime law, includes international and U.S. law that involves injuries, offenses, torts, or contracts occurring on navigable waters, such as oceans, rivers, and lakes. Legal issues cover disputes between ships, captain obligations, passenger rights, and crew rights.
Animal law
Animal law entails using the legal system to defend animals or their human allies. Doing so might involve arguing for animals' legal rights and status, opposing animal exploiters, and defending activists.
Bankruptcy Law
U.S. bankruptcy law involves advocating for organizations and individuals with insolvency issues. It falls into the domain of federal law, but state laws also apply to procedures. Law experts in this area are well-versed in the U.S. bankruptcy code.
Business Law
Business law, also called corporate law, covers all legal components of the administration of corporations, including formation and dissolution. Corporate lawyers handle acquisitions, mergers, and arguments over patents, liability, and legal compliance.
Civil Rights Law
Civil rights law focuses on balancing opposing interests between governmental institutions and individuals or groups. Often, lawyers practice in other fields yet take civil rights cases on a pro bono basis. Issues include unfair practices violating rights, and liberties, such as First Amendment rights, and claims of discrimination.
Complex Litigation
Complex litigation includes class action lawsuits and mass torts. These cases are typically resource-intensive, involving high-stakes, challenging subject matter, and many parties, defendants, plaintiffs, and witnesses. This is a lucrative area of law but requires meticulous attention to detail and a significant amount of patience.
Corporate and Securities Law
Although both corporate and securities law involves protecting the investors' interest, securities law shields investors as traders, whereas corporate law defends investors as owners. While securities law is uniform, corporate law is diverse, covering intellectual property, contracts, liability, and legislative compliance.
Criminal Law
Criminal law encompasses criminal defense lawyers, prosecutors, and district attorneys. Practices involve basic rights and responsibilities, along with individual liberty. The four sources of criminal law include common law, regulations, statutes, and ordinances, and the lawyer practicing Criminal Law encounters them all.
Education Law
Education law covers many sectors, from supporting school districts to representing expelled students. Practice areas include special education law, governance problems, educational policies, personnel issues, student discipline, and tuition fraud.
Employment and Labor Law
Employment and labor law concentrates on workers' and employers' legal rights. Practice areas include workplace safety, wage disputes, sexual harassment, discrimination, child labor, unlawful terminations, and the right to unionize. Lawyers may represent individuals, government regulatory agencies, employers, or unions.
Elder Law
Elder law focuses on issues relating to Medicare, Medicaid, healthcare, long-term planning, wills or estate planning, employment discrimination, guardianship, and other matters involving the representation or counseling of older persons.
Environmental and Natural Resources Law
Environmental and natural resources law relates to natural resources. It involves practice areas such as regulation of hazardous waste, mining, electric power licensing, air and water quality, energy trade regulations, and natural gas exploration. It's based on state, federal, or transnational law.
Family and Juvenile Law
Family and juvenile law cover divorce, legitimacy, child support, prenuptial agreements, adoptions, and domestic abuse. Many situations related to the relationships between individuals and their families fall under family and juvenile law.
Health Law
Health law involves legislation and regulations related to healthcare. Attorneys may represent patients, doctors, hospitals, universities, and insurance companies. However, the areas of practice are diverse, consisting of public health policy, risk management, biomedicine, clinical ethics or bioethics, and medicare compliance and policy.
Immigration Law
Immigration law involves the legal issues and policies surrounding temporary or permanent immigrants who come to the U.S. The different practice areas include criminal defense, refugee law, business immigration law, and deportation defense. Attorneys can represent individuals, community organizations, companies employing immigrants, or the government.
Intellectual Property Law
Intellectual property law consists of practice specialties like copyright law, international trade negotiations, and patent law. Legal professionals often have industry experience or interests in a particular area, such as science or technology. With advances in digital technology, this field of law is continually evolving.
International Law
International law is broad and includes both public and private aspects. Public international law covers cases between sovereign nations, whereas private international law involves trade or finance divisions of multinational corporations.
Lawyers going into the private sector benefit from the knowledge of intellectual property law, corporate law, and business basics. For the public sector, public international law and comparative law knowledge are helpful.
Municipal law
Municipal law deals with laws pertaining to a specific city or county and the government bodies. This area of law covers many issues such as property taxes, land use law, zoning, education policies, and police power.
Personal Injury Law
Personal injury law involves unintentional and intentional wrongdoing affecting people psychologically or physically. Knowledge of torts law is vital, and often cases are settled out of court. The types of cases include wrongful death, medical malpractice, or product liability.
Real Estate Law
Real estate law includes land issues in many different fields. Attorneys may concentrate on contractual or litigation matters. Practice areas consist of real property development, land use rights, property ownership, landlord-tenant issues, and land sale or purchase.
Sports and Entertainment Law
Entertainment law pertains to intellectual property law, specifically on royalties and rights issues related to various media. It covers contract negotiations, employment law complaints, and contract disputes.
Sports law covers issues relating to professional and amateur sports. Lawyers specializing in sports and entertainment law may work with individuals, donors, colleges, and corporations.
Tax Law
Tax law centers on the federal Internal Revenue Code, including capital gains taxes, income taxes, and tax evasion for both international and domestic transactions. This field of law requires continuous education to stay on top of new developments in the tax codes.
Discover Types of Law to Practice
As you're considering a Juris Doctor Degree program, look for law schools that offer assistance every step of the way. From academic support to networking opportunities, selecting the right program can open doors to understanding which field fits into your future.