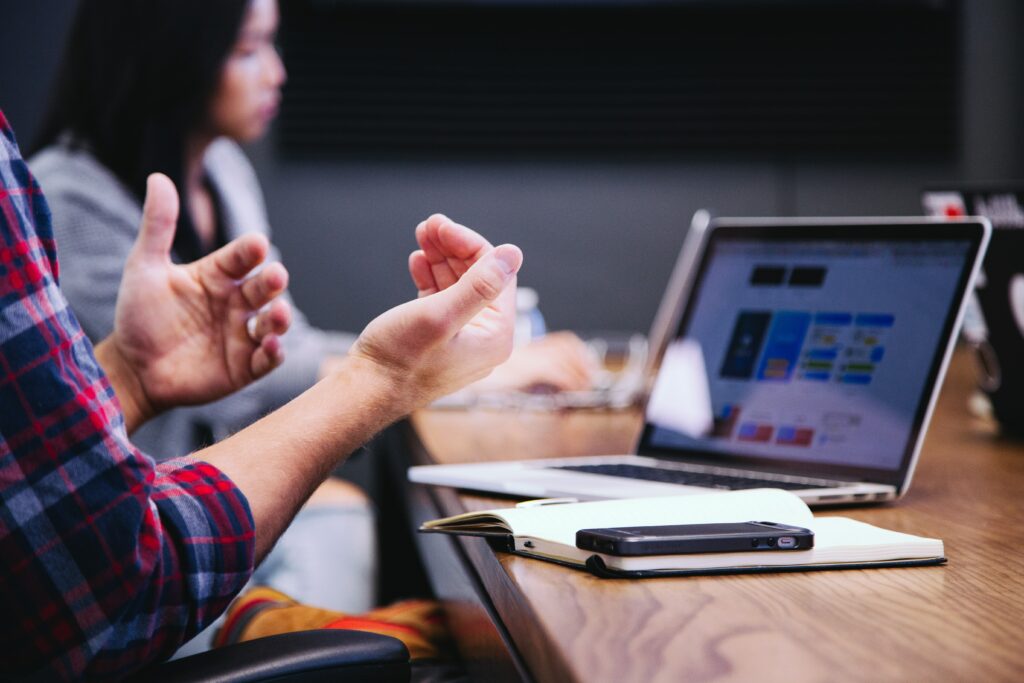 Preparing to take the bar exam is certainly an arduous task, and that exam is administered separately by each state. If you're considering a career in law, but don't want to be necessarily tied down to a specific state, then you do have options. 
Your first option is to take the bar exam in multiple states, which may be something you'll have to do if the state you're moving to does not have any reciprocal agreements in place. In fact, many states will schedule their bar exams around the same time to make it easier on those who wish to take bar exams in neighboring areas. Learn about reciprocity and your options if you decide that you want to become an attorney on the move. 
What if I don't plan to move to another state?
U.S. census results show that, on average, an American adult will move residences up to 12 times in their lifetime. Most don't plan to! That move could be as close as the house next door and as far as the other side of the globe. Sometimes, attorneys move for new job opportunities, while others may need to move for a partner's job or to be closer to family. 
Some lawyers live near state borders and may cross back and forth on a regular basis. If you run your own practice, you might be looking to extend your work across state lines and expand your client base.
In any case, there are many reasons that an attorney may need the ability to legally practice law in more than just one state. Getting shoehorned into one state could end up being restrictive to you and your career, especially if you find yourself needing bigger and better opportunities. 
Can I be licensed to practice law nationwide?
Bar admission rules are established by state bar organizations. They sometimes extend beyond the ABA's admissions requirements, which are designed to ensure adequate competency of the attorneys they admit. Most states use a bar exam score to determine competency and typically require that the test be taken and passed within their state.
Newer attorneys sometimes wonder if they can take one bar exam and be automatically licensed to practice law nationally. Experienced attorneys making a move from state-to-state also wonder why they must retake the bar exam to be admitted to practice in their new home state. The answer lies in the way attorneys are licensed.
While the American Bar Association establishes policies and standards for licensing, each of the 50 states (plus Washington, DC and the Virgin Islands) has its own licensing agency with its own protocols. Think of it as a driver's license for legal practice. When you move, you need a new one.
Even legal fields that are primarily federal, such as bankruptcy and immigration law, might require a separate State Bar license.
There are different types of bar admission procedures that vary from state to state, which can include include:
Transferring bar exam results

Attorney's exams

Admission based on previous practice
What is reciprocity? 
Moving to a different state to practice law will require some research on your part. Many states offer reciprocity across state lines, which encompasses the rules and regulations around bar admission. However, some may have jurisdiction-specific components like additional separate tests, required courses, or some combination of the two
Most states for admission on motion, wherein lawyers who have passed the bar exam in other states have the ability to be admitted into a new state without taking a new bar exam. Instead, the attorney files a motion with their desired jurisdiction's state supreme court, board of bar examiners, or state bar association. These agencies typically require certificates of good standing from the other jurisdictions in which a lawyer is licensed to practice. This is in addition to a background check of a lawyer's "good moral character."
Some states have begun accepting results from the Uniform Bar Exam (UBE) to help make your legal license more "portable." But the states that have adopted the UBE as a standard administration still have their own requirements about how those scores can be used.
Some states are more stringent than others, and frequent changes in policies can be confusing for law students and even seasoned veteran attorneys, which is why it's important to be proactive and contact that state's bar as soon as possible (ideally, as you near the end of your law school career) to find out what needs to be done so that you can continue to practice law. 
Options for Attorneys Who Move to Other States
If you find that you're not able to actively practice law upon moving to another state, or don't want to go through the process of paying a fee or taking another bar exam, then there may be some other options that allow you to practice law in your chosen field.
Court of Appeals
You can look into practicing federal law in one of the 94 federal district courts across the 12 regional circuits in the United States. Each of these circuits has its own court of appeals, which has jurisdiction over a wide range of cases involving violations of federal constitutional rights – whether these involve federal, state, or local governments.
Each court may have varying requirements, but they are typically less complex than the state-by-state legal licensure process.
In-House Counsel
Another possible option would be working as in-house counsel for a company.  Often in-house counsel is looking for lawyers within a particular geographic area, or lawyers with particular expertise. Counsel must be licensed to practice in their location, but will form relationships with outside counsel all over the country, depending on where the company does business. However, you cannot appear in court in this capacity.
Remote Courtrooms
Since COVID restrictions began limiting courtrooms' accessibility, there are more opportunities to practice law virtually – which can include practice across state lines. Some law offices are fully virtual, offering a range of services, from court coaching for clients representing themselves to estate planning to divorce assistance.
For those looking to open their own practice, you may be able to work for clients in your licensed state while living elsewhere. This can also apply if you move to another country, depending on the rules of that country. Make sure to closely examine the rules of your new home state or country to ensure that a virtual practice is a possibility for you. 
Freelance Work
You could also explore the option of doing freelance legal work, where you don't serve as a lawyer on a case, but support other attorneys by completing research, document reviews, discovery, or document drafting. This could include motions, writing briefs, marketing blogs, or contracts. 
You just have to ensure that you are not doing any work that requires a law license in that state to be in compliance. Research this opportunity as well to be sure that the state you're moving to will allow this as a possibility or if they would consider it as practicing law.
How tough is the bar exam?
It's not easy. And it varies by state. For example, New York and California famously have some of the toughest bar exams in the country. A strong score requires extensive study and careful preparation.
Students from St. Francis School of Law often out-perform those from other state-accredited law schools. For example, St. Francis' cumulative pass rate on the First Year Law Students Exam, through June 2021, is 78.16%.
If you're considering a career in law, St. Francis School of Law's accredited online JD program could be the perfect fit. You'll receive the hands-on skills training you need and the advanced tools required to pass any bar exam. 
Learn about the St. Francis admissions process or contact the admissions office directly to learn more about all that St. Francis has to offer.