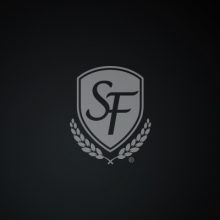 Professor Means has served the Office of the Attorney General, California Department of Justice as a Deputy Attorney General since 1999. He clerked for the Honorable Garland Burrell, Jr. in the United States District Court for the Eastern District of California from 1992 to 1993 and again from 1994 to 1998. His J.D. is from McGeorge School of Law, University of the Pacific, where he graduated with Great Distinction.
While in law school, he won several American Jurisprudence awards, and gained great experience as an advocate through his participation in the Moot Court Competition Team. He was also a member of the Traynor Honor Society, the Order of the Coif, and the Order of Barristers. He is author of Postconviction Remedies and the Federal Habeus Manual, both from Thomson-Reuters, among other works. He has appeared as a guest legal analyst on CNN, MSNBC, and in McClatchy Newspapers
Education
McGeorge School of Law, University of the Pacific, J.D.
University of California, Berkeley, B.A.
California State University Sacramento, B.S.

Take the first step in joining a network of experienced, educated professionals. Learn how St. Francis can help you move ahead in your career.